Ex-government assassin turned bounty-hunter, Nyx, is good at solving other people's problems. Her favorite problem-solving solution is punching people in the face. And chopping off their heads.
Hey, it's a living.
Her disreputable reputation is well-earned, and justified. After all, Nyx is trying to manage her ragtag squad of misfits and navigate an apocalyptic world teeming with giant bugs, contaminated deserts, scheming magicians, and a centuries-long war that's consuming her country.
Every new job is another day alive. Every new mission is another step toward preventing an even bleaker future – but only if she can survive to see it.
Umayma is a world extremes, its toxic deserts mitigated by cooler, damper weather to the south and on the coasts. The further north one goes, the more blasted and in hospitable the desert.
Myths, lore, religious teachings, and scattered historical records indicate that the world was colonized in several stages, from ships full of refugees from a variety of far-flung worlds and lost colony ships.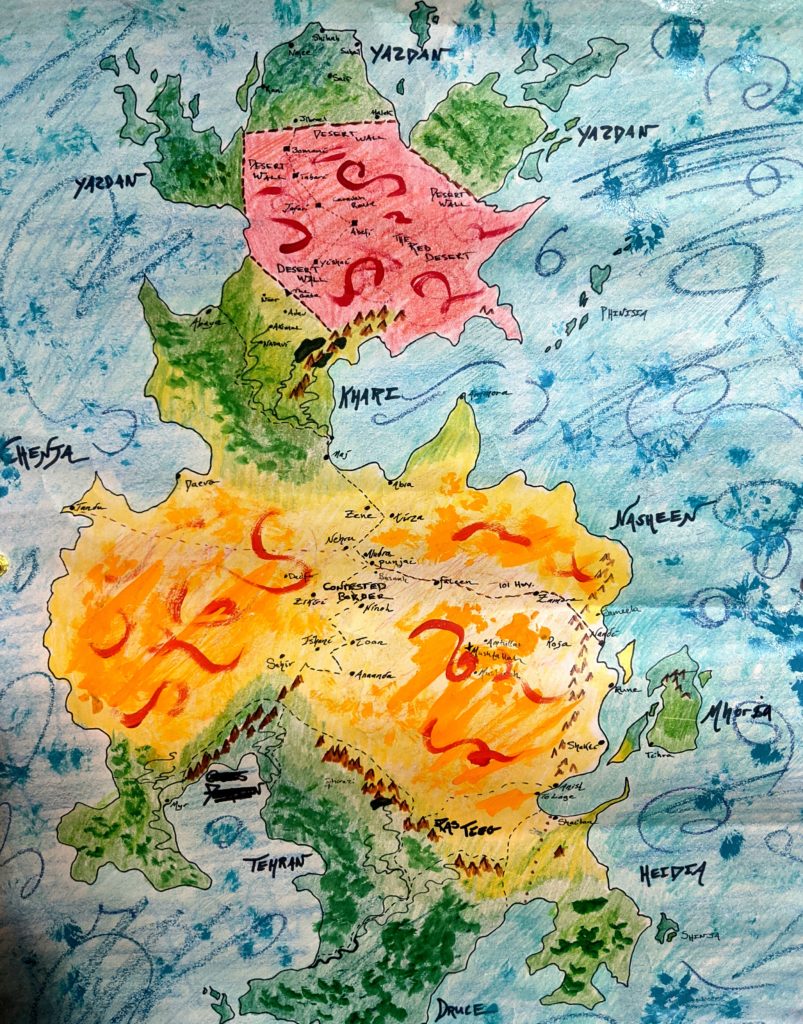 Nynissa so Dasheem is an ex-government assassin, now a bounty hunter and sometime mercenary just looking to make a few notes and drink a few whiskies and do her part to maintain the status quo. The status quo is sexy when "shit gets worse" is the end of the inhabitable world.
She and her ragtag team of mercenary misfits will do just about any job – for a price.
All character portraits created by Juan Alberto Hernandez and are available in the special limited Spanish edition of God's War.
Metal corrodes fast on Umayma, and is in short supply. Most of what's left is from derelict spacecraft covered over by shifting sands. Only four types of land animals have survived the colonization of the planet: ravens, parrots, dogs, and cats. There is rumor of foxes as well, but if true, they are very rare.
However, insects are numerous, cheap, and can be controlled through the use of pheromones and the unique innate ability of those called "magicians." Bugs are used to fuel transport, heal wounds, lock doors, create weapons, and much more.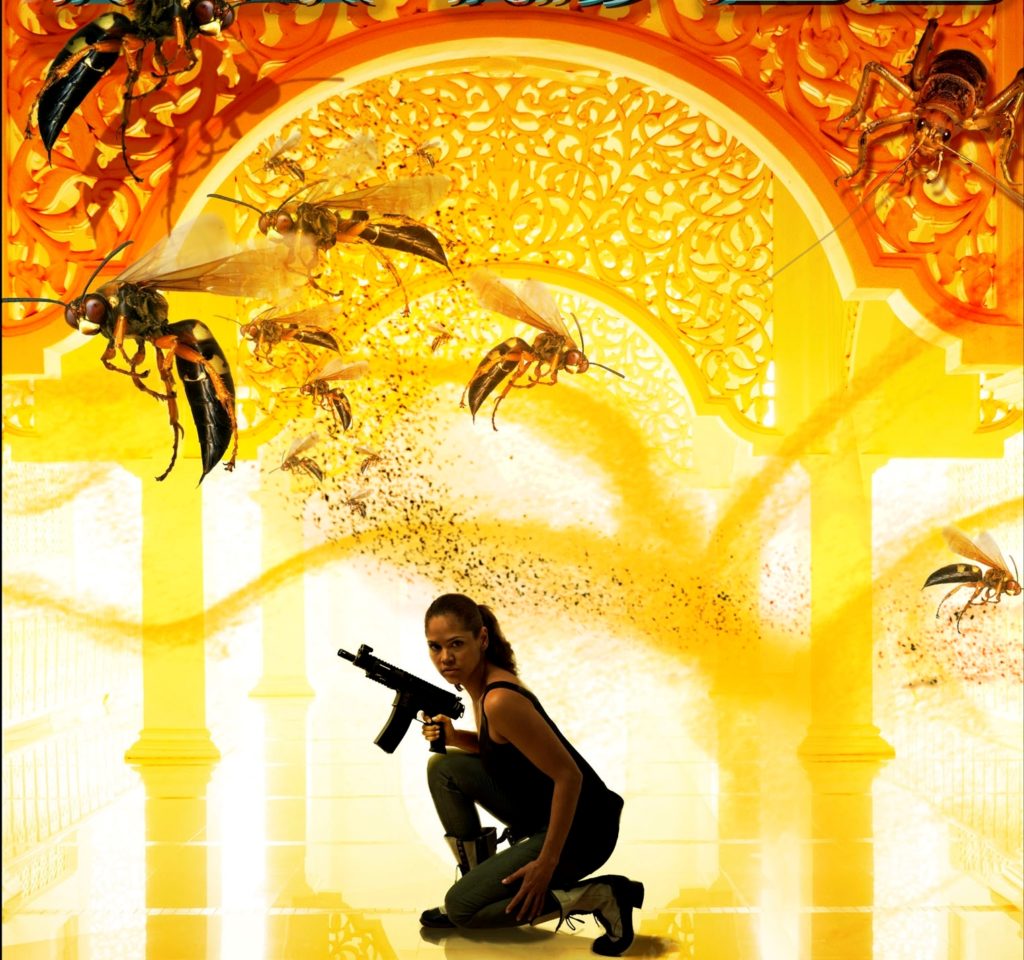 The Wiki
Explore Umayma with access to the complete wiki for the series. Note that some entries may contain spoilers.
Series Content Cautions
This series contains adult themes and situations readers may find disturbing, including: torture, murder, murder/death of children, kidnapping, blood/blood drinking, bugs/insects, PTSD, racial and religious discrimination, violence, vomiting, physical and verbal abuse, abusive relationships, war, gore, mutilation, bullying, alcohol/drunkenness, smoking/drug use, body horror, decapitation, loss of limbs.