As I'm bouncing up and down about MIRROR EMPIRE finally being back in stock at the distributor, here's some other great titles I've enjoyed this year that YOU SHOULD BE READING:
WAIT FOR IT
WAIT
YES THESE ONES: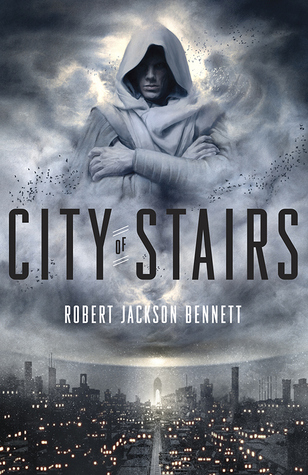 By Robert Jackson Bennett
Unless you live under a tree, you've probably heard me rant and rave about this one. Last year I talked a lot about ANCILLARY JUSTICE  (pssst sequel out now!) and why you should read it. This year it's CITY OF STAIRS. What a lot of folks don't realize is that half the experience of reading is the experience the reader brings to it. CITY OF STAIRS hit a lot of the things that fascinate me – it's a spy novel, a political thriller, an SF novel, a fantasy novel. It's about war and genocide and the danger of using the tools of the oppressor. It's got monster fights and fist punching and a tremendous sense of wonder and engaging mystery on every page. If you have not read this book yet, you are, frankly, missing out. Stop missing out. Stop it.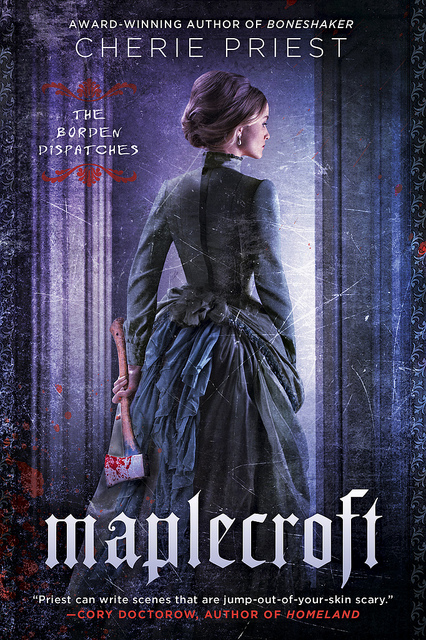 By Cherie Priest
Moody. Creepy. Bad ass. It's Lizzie Borden of "hacked up her parents yes/no" fame as a secret Cthulu hunter. Full of bad ass women doing bad ass things, it's an engrossing read, stringing you along with tantalizing mysteries and fabulously flawed characters. It's all that stuff you loved about Lovecraft (including the weird nightmares after you read it) without the constant facepunching. I don't read books very fast as a rule, but I plowed through this in just a couple of days, eager to see how the protagonists dealt with what would most likely be their inevitable end (Cthulu mythos, remember?).
By Aliette de Bodard
Please ignore this cover. I'm ashamed to say it was the cover that put me off reading this for some time. I'm a cover snob. But if you are a snob too and move past it as I suggest, inside you'll find a fascinating… political thriller? Space opera? Whatever the sub genre, it's SF that will make you think, interrogate what sorts of societies are populating the future, and oh yeah, it's a great story, too. War, politics, sentient stations, and fascinating, complex family lineages and infighting will keep you turning the pages. And like Maplecroft, this is a story that's very clear it's about the women who do shit, not just women who have things done to them. Always terribly refreshing.