The last month or so has been a non-stop glut of nonfiction reading. My creative bucket has been a little low of late, which signaled to me that it was time to get back to work. I've also been spending less time on Twitter, which has indeed helped me up my reading time. Reading is, as ever, a crucial part of being a writer, whether it's nonfiction reading like this to refill the idea bucket or fiction reading to study for craft purposes.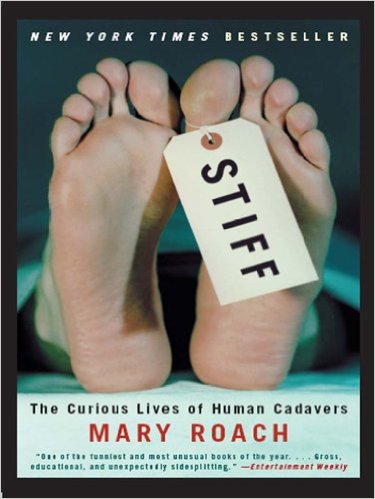 Easily the most interesting and entertaining of the Mary Roach books I devoured, this exploration of what we do with all those cadavers donated for research was fascinating. I immediately texted my mom and said her and my sister should read this one, to which she responded that they already had. Which tells you something about how interests in the macabre run in our family. What I love about Roach is her wholly curious and inquisitive nature. Her passion for subjects is impressive. The humor is just an added bonus. While what we do with the dead was interesting, even more interesting were the questions she had for those researchers, students, and doctors who engaged with them as part of their work. I'm profoundly interested in what makes us human, how we determine human from not-human, and how we psychologically distance ourselves from this type of work, so I found this fascinating.
Packing for Mars by Mary Roach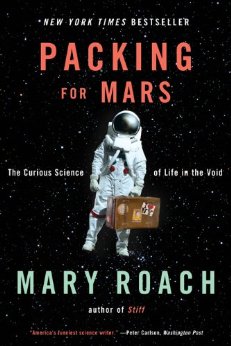 It's the unsexy side of space that you always wondered about but never uncovered, all in one book. How do people poop in space? How do we study the effects of weightlessness on earth? Who comes up with all those disgusting space foods? Did astronaut ice cream ever really get eaten in space? Great dive into the gooey junk that makes it so difficult to put people in space at all, let alone for the long-term. Tons to chew on here for science fiction writers like me looking to create great galactic empires flitting between the stars. Once again, our juicy human-ness gets in the way, and we'll need to start tackling issues such as bone loss, bacteria, and vision issues associated with long stints in space if we want to continue exploring the stars.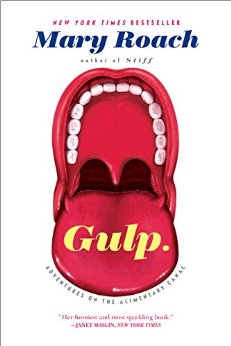 If you've read any of my fiction, you know I'm fascinated by all the messy guts that make us human. After reading a lot of these Roach books, I suspect she is too. In Gulp, Roach takes us on a tour of the long and twisted journey food takes from our mouths all the way back out again through our butts, and all the stuff that goes right – and wrong – in between. Tidbits here include the fact that Elvis probably died because he had an enlarged colon, you can put about three gallons of food in your stomach until it bursts (typically – food competitors get their own assessment) – and other fun facts to amaze your friends and colleagues… and readers.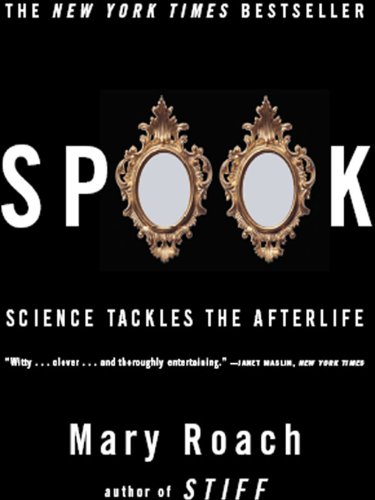 This was the weakest of the Roach books, for me, largely because it wasn't hitting the sweet spot of my interests the same way (which is to say, still better than most other books, but I read those other two first), with an exploration of the evidence for life after death. Though I did get a very good Nyx novella story idea out of this, and found myself shocked that 19th century mediums could pass off muslin cloth as "ectoplasm" which they hid in their vaginas (I will certainly be using THAT somewhere too), it was not as rollicking a read as the others. Still, lots of interesting tidbits for writers looking to fill buckets.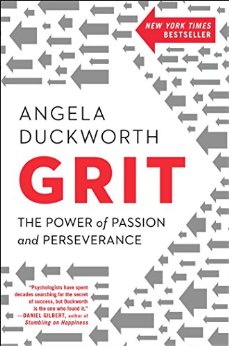 Why do some people succeed and others fail? (OK, once you take out money and support networks, which are influenced by sexism and racism, etc. out of the equation, because this is America, not an actual equal society). One of the most interesting things to see in writing circles is who is still writing twenty years after their debut novel comes out. And, of course, before that: who from the Clarion Writing Workshop is still writing twenty years after Clarion, or who among your friends actually became the doctor or lawyer they aspired to be in childhood. The difference between those who persevere and those who drop out tends to be a matter of grit, which Duckworth not only quantifies here but teachers others how to cultivate. So if you're worried you're not gritty enough to succeed at what you're passionate about, check this one out for tips. I pretty much found myself nodding along the whole time to this, because for some reason I had that type of personality to start, though I certainly have cultivated it throughout years of slog and failure.
The Confidence Game by Maria Konnikova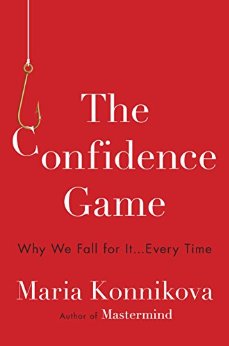 Why do we fall for scam artists? From the guy at the corner playing the ball and cup game to the guy in the suit offering you an "amazing" investment opportunity, there are common tricks that scammers use to keep you unbalanced and ripe for scamming, and common psychological reasons that we continue to fall for it while convincing ourselves we didn't. If you've ever watched the show Leverage (about a group of thieves and con artists who do good), you'll recognize a lot of the plays here, and get more in-depth details about the art of the con. Great stuff. I picked up lots of ideas for another project I'm working on.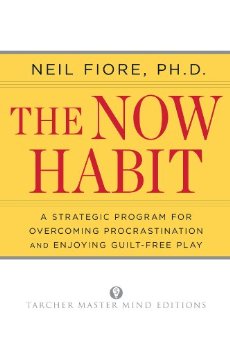 I've been having some real trouble with procrastination, which seems to be getting worse the more I have to do (I got the opportunity to write a script recently and was like SURE I CAN DO THIS INSTEAD OF THIS DAMN BOOK THAT'S DUE IN A COUPLE MONTHS BECAUSE WHY NOT). Jaye Wells recommended this one on Twitter. Worries about critical acclaim and perfectionism are actually just forms of procrastination (and very effective ones at that). This book offers some strategies, which mostly come down to unfucking your brain and thinking about things in new ways and (wait for it) DOING THE WORK. Much of what holds us back from creating in creative fields is indeed our own brains, though, so it's worth learning how to think differently so you can push through. That said, again, the real trick is: doing the work. Most of these strategies are about finding different ways to think about doing the work so you can tackle it.
The Obstacle is the Way by Ryan Holiday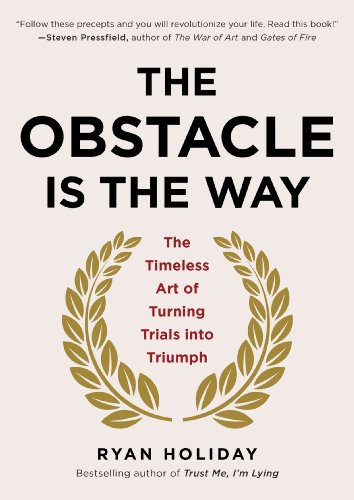 I found Holiday's Trust Me, I'm Lying: Confessions of a Media Manipulator, to be a sobering and entertaining read, and though it made me kind of hate him as a person (I may be in marketing, but the sort of deceptive tactics he lays down here are way over my moral line), I found it interesting. In this one, Holiday is not such an unlikable personality, as he talks less about himself and more about other people who have encountered obstacles and reframed them not as stuff stopping them, but challenges that could help them move on to the next stage in their careers. Another good book to help you unfuck the way you think about life.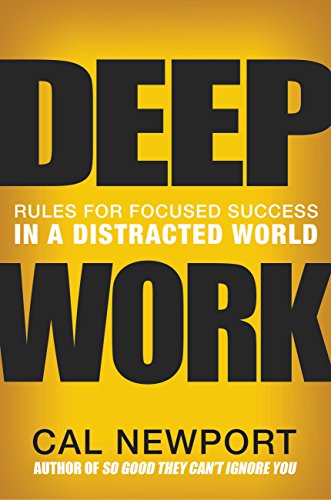 Clearly you can sense a theme here in my nonfiction reading. This one tackles the idea that we are at our best when we have large chunks of uninterrupted time. Clearly I know this works for me, what with my preference for cabin getaways where there's no wifi and binge-writing Saturdays at the coffee shop. Newport gets into the weeds about how distraction is not only bad for us generally, but especially bad in this particular economy when it's advanced skills, creativity, and frankly, being among the best at what you do that is going to get you ahead. There are no more manufacturing jobs with pensions or bus drivers who can retire with a million in assets (yes, my great grandfather did this. Yes, as a BUS DRIVER with amazing benefits and pension. WHAT A TIME TO BE ALIVE). And to be the best, and to cultivate difficult skills, what we need are periods of intense, distraction-free time where we can actually do the work we must do to get there. Some have heard me say that my goal here as a writer is to be the absolute best at what I do, and that is no bullshit. But to get there I need to find ways to do more high quality work. I've been struggling a lot with my productivity lately, and it does all seem to come back to increasing fragmentation. One should not start one's day reading Twitter, however much it feels like "reading the news" and "being informed." In truth, it's just a distraction, and I should be bundling up Twitter time for myself into 15-20 minute blocks once or MAYBE twice a day. So, I'm working on that. My mornings in particular have become lost causes for productivity, in part because that was the habit I got into when our dog was sick. My whole morning was taken up with caring for him instead of working on novel-related tasks, or with work interrupted by his care, and I just couldn't get anything done. Now I'm working to get that morning productivity back, where I can write posts like this one, work on copy edits, tackle email and contracts, and all those other things I'm super behind on instead of doing those during my "writing" time. This book is good not only for reminding my of how important deep work is to me, but also for considering strategies to encourage it.