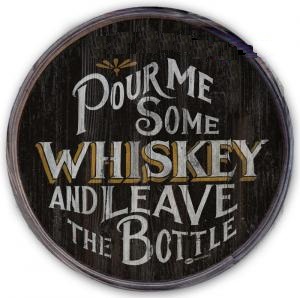 I recently came back from the Wellspring Writing Workshop in Lake Geneva, WI. I got to spend a lovely week with a bunch of other writers – only one of whom I'd met before! – and talk shop and boat around on a lake ("We're on a boat!") and look at swanky stuff and ride bikes and read books and even play a card game or two.
It was a nice change of pace, and fun to workshop face-to-face with other writers for the first time in a dozen years.
I'd initially planned to finish a really rough draft of LEGION by June 30th that I could workshop there, but that just wasn't going to happen. I might have a complete plot for that book, but the worldbuilding – if I want to do it right – is pretty massive, and I wanted to take some time and do it right. So instead I decided to pull out the project I planned to work on after finishing LEGION – a dusty trunk novel that I'd tried to shop before GOD'S WAR and have been rewriting every few years since I was 23 (I started the first draft when I was 19). I've sat on this book a long time because the story was really ambitious for me. It was originally supposed to be a 15-book series that I've trimmed down to 5 (because really? 15?). The thing was, every time I wrote and re-wrote it, it just never turned out to be the book I wanted it to be. I just didn't have the skill to tackle it. I needed to be a better writer.
So I put it aside.
Again.
And again.
And again.
This time, I picked it up.
I did a quick read-through and some name-swapping and revision before the workshop (for the #&$)(#@*&#@*& time) and sent it off. I'd been working on the fucking thing so long I honestly didn't know if it was any good. But, I suspected, if it was any good… well, this could be The Book.
You all know what The Book is, right?
It's the breakout book. It's the bestselling book. It's That Book That People Actually Read.
It may not win you any awards, but it'll help pay off your mortgage, you know?
So I trundled this book off to Wellspring, and read a bunch of folks' s lovely stuff, and tooled around with LEGION for a bit, and read some books. And then I had my critique session.
And the writers were all lovely folks with lovely ideas, but after the first 50's and the full critiques from folks, there was one thing that came forward very clearly.
"Hey, Kameron…. I think this is The Book." (yes, people said it just like that)
If I fix it, yes. It could be The Book.
And knowing that, knowing that it wasn't just my own secret feeling, made my chest hurt and my breath catch and made me want to grab up the book into my arms and run home, open up the trunk, and lock it away again for another decade.
Even after finishing the Bel Dame Apocrypha, I'm still worried I don't have the skill to pull off this story. I'm terrified that I'll fail. And if you fail with The Book, well, you're kinda fucked then, aren't you?
Until, of course, The Next Book.
And unless you get hit by a train, there will be a Next Book.
Deep breath.
So I have finally started going through all the comments on the book now, and thinking through the plot again to try and tie everything together and give readers a sense of motion and progression in the story (if you think my plots are rough now, you should have seen what I came up with at 19). I've now listened to Brandon Sanderson's lecture on progression plots at least half a dozen times now. It's a big series, with a  lot of characters, and a bunch of portal magic, and yes, even a few bugs, and massive political machinations and wars and genocide and all the rest. It's a lot to pull off in five books.
I also have to advance some of the worldbuilding, as I raised the bar with GW and I suspect readers are going to come to my work with certain expectations, and this isn't quite up to par (but getting there).
But mostly, I think, my biggest hurdle with this book isn't the work – it's not the plot, or the worldbuilding, or anything else.
It's the Fear.
When you work on something for so long it's a lot easier to just keep it in a drawer and imagine all the success it could have instead of actually finishing it and watching it tank and then drowning yourself in whiskey. GOD'S WAR was only four years of my time, once I started submitting it. This one is thirteen years (fourteen by the time I shop it, I'm sure). That's a long time to kick something out the door and then sell a thousand copies and spend the rest of the decade crying into my cornflakes.
Ah, well. At least I have LEGION.
And maybe that's what will keep me sane throughout this rewrite – knowing that I've got plenty of other stuff in the hopper. If this fails, I'll do what I do with any other failure – get up, dust myself off, and do better next time.
Did that sound convincing?
I need it to sound convincing.
Ok, maybe I'll dust myself off and have some whiskey. But just one. Not the barrel.
Not yet.