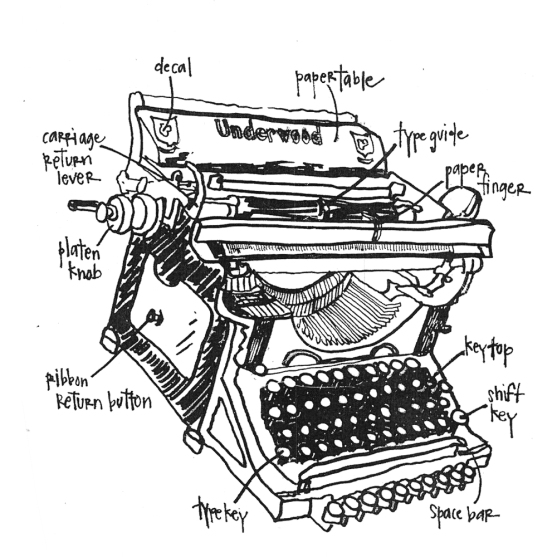 I'm not much of a year-end wrap-up person. A lot of shit went down in 2011. After a whole lot of years of writing, my first two books – GOD'S WAR and INFIDEL – were published. I blogged most weeks over at The Night Bazaar with some great debut authors. I settled into a great house and fantastic new day job, picked up a little freelancing work, and mostly-sorta got my shit together. But it wasn't until the last few months of the year that I finally started to get into a regular writing and fitness regime again that didn't make me want to weep regularly.
In 2012, my big focus is on those two parts of my life. In life, as in writing, I'm always trying to work on the stuff that sucks. So this year I'm teaching myself to writer faster, better books and get back to making fitness a daily top priority in my life. No more 20 minutes of X three days a week and I'm done. It's back to 60-90 minutes a day, six days a week, which I've been doing a lot better at the last few months, but it's going to take some time to make it a habit again.
My third book, RAPTURE, is due to my editor on April 30th (hoping to have that done sooner, as I've nearly got a draft now) and should come out in fall of 2012. I'm also gunning to have a draft of my bloody, epic legion-of-world-ships/warring families saga, tentatively titled IRON QUEEN done by the end of the year.
That's a lot for me to pull out of my ass this year, I won't lie. With the first part of this year taken up with writing, the fall spent marketing RAPTURE, and the winter for finishing my next book, well… I intend to spend a lot of time in the trenches. For Christmas, J. got me $50 in gift certificates to my favorite local coffeehouse, as it appears I may be spending quite a bit of time there.
Sadly, this will not be the Year of Travel, either. I have a fence to build this year around our 1/3rd acre yard which ain't going to come cheap (in fact, it will eat all of my writing income for 2012). I will miss stuff like Vegas, and J. and I continue to put off trips to Egypt and China due to one thing or another.
That also means that I'm likely only going to do one con this year – ConFusion, which is happening the weekend of January 22nd up in Detroit. It's a three and a half hour drive, and already in the hopper. I'll post my panel schedule here as soon as it comes out.
It's going to be a hard, busy year, but that's only because I have so much more to build on last year's accomplishments. Publishing books is nice and all, but success, to me, is about more than seeing my book at B&N now. It's about writing better – and better-read – books year after year.
Cheers to that.