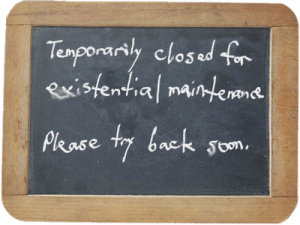 So you may remember that I'm finishing up this book, RAPTURE. It's the final book in the Bel Dame Apocrypha, about Nyx and her mad gang of magicians, mercenaries, and shapeshifters. It's got bugs and beheadings.
It's also due to my publisher on April 30th.
Learning how to balance book marketing/promo/public presence with actual writing has been one of my toughest challenges the last year and change. Add in a day job that's been very busy the last few weeks (Ok, months), and another manuscript I need to start working on as soon as RAPTURE's turned in and I'm just about ready to unravel.
So this is just a note to let everybody know that I'll be a bit incognito the next month-and-change. As of THIS INSTANT I've instituted a hard stop on checking book sales numbers and looking for conversations about the books online. At this point, inundating myself with more feedback is just going to get me derailed.
I do this with some sense of trepidation. It used to be that going dark wasn't such a big deal. I mean, if you got a letter from somebody on the other side of the country every six weeks that was great. After all, what could possibly happen? But these days, dropping off the face of the social web is bad form. Entire internet memes will peak and die in this time. Movie deals will be made. Contracts for fan fiction will be signed. And I fear that when I return, it will be to a landscape far different from the one I left.
That's how I know it's time to take a break. Because I need all of the head space I'm using to try and stay hip with the times to finish up the last few scenes and final polish on this book.
I will still be checking in on Twitter, and responding to emails and such, but for the most part, please don't be surprised to find that in the next month, the only platform I'm on that really gets updated is the God's War wiki.
Know that I'm not dead or anything, just very busy creating new things.