My to-be-read pile is a thing of wonder, as my voracious need to own all the books will never keep up with my pace of reading all the books.
At any rate, taking a Twitter vacation turns out to have been great for that part of me that was hardly reading anything anymore, and look! Hey!
As promised, here's my slightly deeper reactions post to what I've been reading.
Today seemed like a great day to talk about great books.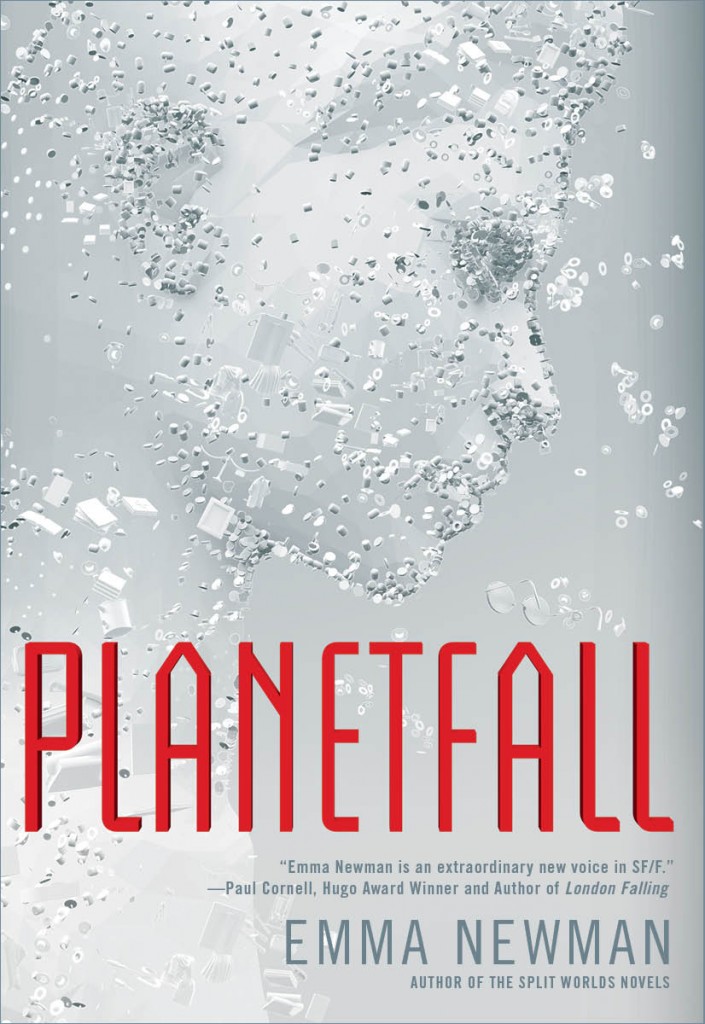 PLANETFALL by Emma Newman (November 2015)
This was a book I was reading for possible blurbing (and yes, dear reader, I blurbed it!). It's out in Novemeber, and I'd heard of the author before via Twitter and liked the cover, so when I was approached about it, I said yes. The first couple of pages, I wasn't sure if this was going to be for me, but it only took a couple of pages before the whole mystery starts unfurling, like some great gory beast so horrifying you can't look away. It's about a group of folks who've colonized a planet – how and for what purpose is slowly revealed in a rather masterful fashion, so I'm not going to give it away here. There was something very old-school SF about this book in a fabulous way; it was everything I loved about those old "hell is other people" SF novels of colonization and exploration, without limiting the future to the Same Four Dudes. Here I was getting a future that was diverse and interesting and messy, a story that didn't punch me in the face or preach at me, while delivering a Golden Age SF tale of humanity as its own worst enemy. There were shades of Joanna Russ's WE WHO ARE ABOUT TO… in this one that I adored (perhaps that terrible sense of the claustrophobic nightmare, that these handful of people really are the people you're stuck with for the rest of your life), and have I mentioned the masterful way the whole mystery is handled? Highly recommended.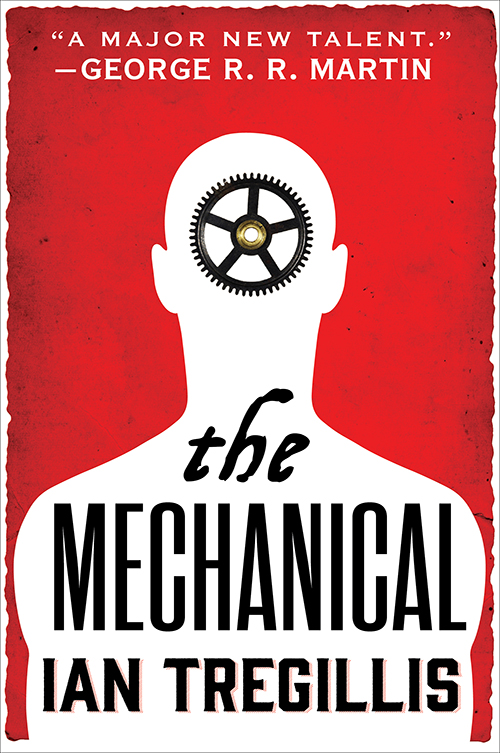 THE MECHANICAL by Ian Tregillis
Ian Tregillis is probably one of our genre's most skillful under-read writers. I love everything he writes, and THE MECHANICAL is no different. What I also love about his work is that he doesn't stick to a formula or genre. His first three novels, starting with BITTER SEEDS, were alternate history war novels. THE MECHANICAL is an alternate history steampunk novel (I say "steampunk" but there's a sly note made by one of the characters that steam in fact has no future – they don't use steam power in this universe, but it has many of the same sensibilities as steampunk, and would appeal to readers of same). This is the story of Jax, one of many self-aware robot "mechanicals" owned by the Dutch empire which now rules the world. Though self-aware, they lack free will, and the text's engagement with what constitutes personhood is one of the more interesting aspects of the novel. Another gem.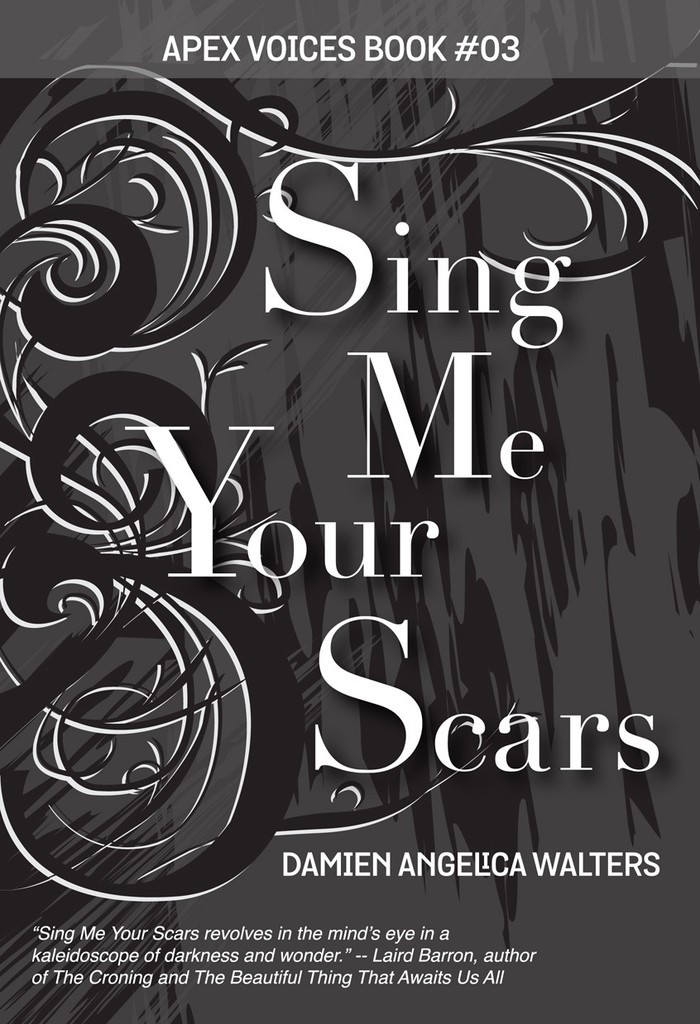 SING ME YOUR SCARS by Damien Angelica Walters
If you're looking for weird body horror and have prepared to dive into stories about horrible things happening to women (but in which they have absolute agency; in fact, women taking back agency in the face of abuse is a theme that runs through many of the stories), this is a fine collection. Another book I found because I'd seen the author interacting with people on Twitter. Somebody RT'd that her collection was live, I read the first couple pages online, and bought it. I was not disappointed. Equal parts horrifying and weird and tragic, it's a fine collection of weird.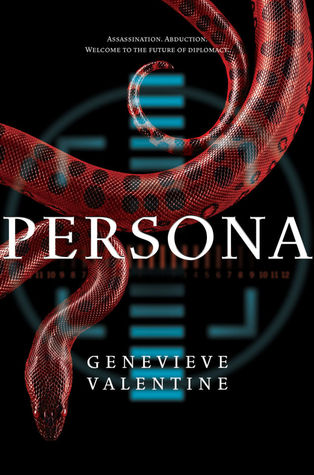 PERSONA by Genevieve Valentine
Not quite the book I expected based on the blurb, but a rollicking good read with some good chewy bits about the disappearing lines between political figure, figurehead, and celebrity. I've discovered the last couple years that I am a sucker for tough, enduring heroines, and this book has that in spades.
I'd been hoping for a little more worldbuilding and weirdness, but this is not MECHANIQUE. It's more a near-future SF thriller. So keep your head down and enjoy the ride.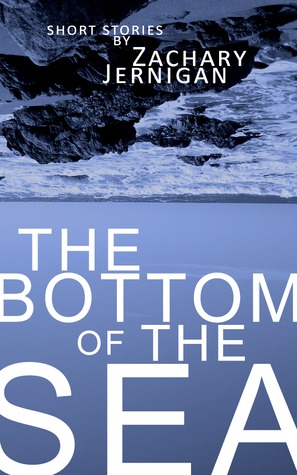 THE BOTTOM OF THE SEA by Zachary Jernigan
Jernigan writes some of the best science-fantasy weird out there, and I wish he wrote more. This collection introduces you to fantastic people on fantastic worlds; old gods and captured souls. If you've seen that GIF of Wonder Woman riding a kangaroo through the solar system, well, that's the kind of fantastic-SF I'm talking about. Old school Michael Moorcock/Cordwainer Smith fantasy stuff that always inspires me to push my fiction a little further. If he stays in the game, I'd keep an eye on his stuff.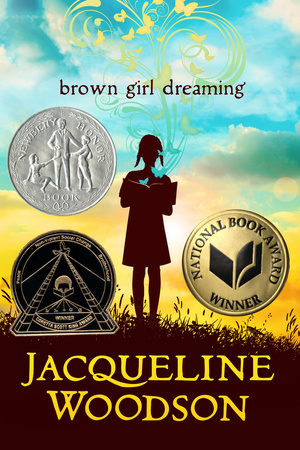 BROWN GIRL DREAMING by Jacqueline Woodson
This book doesn't really need any introduction. It's won ALL THE AWARDS for a reason. It's poignant, brilliant, affecting. Just beautiful. I haven't read prose poetry in some time, and it was a delight to see it used so masterfully here, perfectly capturing a family, a world, a time.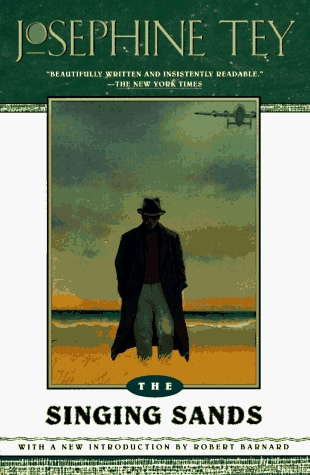 THE SINGING SANDS by Josephine Tey
A short little murder mystery written in 1953, I mostly enjoyed this for the travelogue through Scotland. It reminded me of my trip to London/Brighton/Edinburgh last year. This detective's weakness is not the usual "too much drinking," but claustrophobia caused by "frayed nerves." Good little mystery right up until the end, when things are a bit too old-school "And then I confessed how I did it!" for my sensibilities, but as a product of its time, fun. Sometimes you have to remember that the old "LET ME TELL YOU HOW I DID IT!" thing and other tropes weren't actually tropes in, you know, 1953.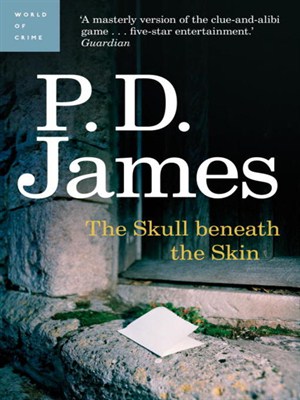 THE SKULL BENEATH THE SKIN by P.D. James
Probably bested summed up as "a nice cozy mystery novel." I had a difficult time figuring out the time period, which was meant to be the 1980's, but was told so well in the old school 19th-century mystery style that I kept getting confused about why people were using pay phones and wearing dresses with shoulder pads. I realize writing a good mystery is difficult, which is why I read this one – it does it well, but because it does it so well, I find I have little to say. A bit of a realistic but infuriating ending, too (minor spoiler), with "I'm rich so I'll get away with it, and you're just a woman, and who would believe you" because… well, because it's so true, yanno?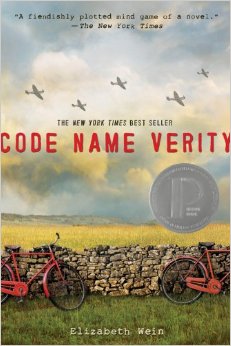 CODE NAME VERITY by Elizabeth Wein
Ending with what may have been the best of the bunch, for me. Cries, cries, cries. This book was delightful in about the way you'd think I'd describe a book as "delightful." It's the story of two women – a pilot and a spy – in World War II Britain. One is imprisoned and interrogated, and the story is told entirely through her confession and other written letters and correspondence.
A smart, harrowing, book that does some technically skillful things with narrative and assumptions that are about on par with that great book by Sarah Waters, FINGERSMITH, where with one line, the entire narrative of what you read during the first half of the book totally changes. Almost missed this one because it's been marketed as YA. It's not YA, but if that helped it sell more books, more power to it. I do see the new covers looked skewed for an older audience, though admittedly, there is something very evocative about the clasping hands cover that gets to the emotional heart of the story.