It's 2015 folks, and hot damn, does time fly. One of the fabulous things about being an author is that I get to see some books early, and tell you about THE BEST ONES. Plenty of studies tell me not to talk about these books before you can click BUY NOW HOLD IN MY HOT HANDS. But I know how important pre-orders are to first-week sales for authors and their success.
PLUS I know how awesome you feel when you're the first to buy something that EVERYONE will be talking about and you can be like, "Yeah, I pre-ordered that shit before it was cool."
Here are some books I think you should be pre-ordering RIGHT NOW.
DON'T WAIT.
 You know when you read a book and you're like THIS WAS WRITTEN JUST FOR ME? CITY OF STAIRS was like that for me last year. This year, it's THE TRAITOR BARU CORMORANT, a political thriller of a different bent. When a brutal, colonizing empire invades her homeland, Baru Cormorant vows to fight the monster from the inside, rising up through the ranks of the empire in her quest to destroy the people who decimated her homeland. But when you stare into the abyss, the abyss stares back. Bonus points for toppling countries via banking and borrowing schemes, epic reversals, betrayals, and one of the most heartbreaking love stories I've ever read.
I cried through the first forty pages of this book because I knew what was coming. I cried at the last forty because it was even worse than I thought.
YOU WILL LOVE THIS JUST TRUST ME.
This is a weird book. It starts out very dudebro epic fantasy, and then… starts to surprise you. Weirdly funny, very simple prose, perhaps too aware that it's fucking with your expectations, but it's an epic fantasy that works hard not to punch you in the face, tongue-in-cheek the whole time, and if you think you know what's coming, well… just you wait.
Nothing here is what it appears to be, including the author, who is apparently a pseudonym for someone who already has a few books under their belt. Let's hope it's not an asshole person, because I blurbed this book!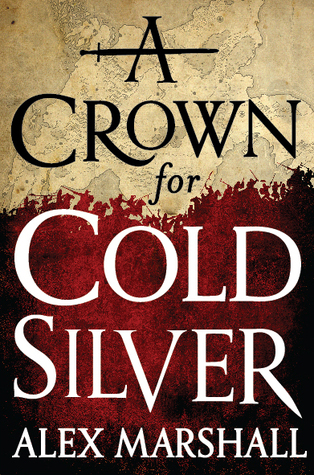 I've only just started this one, but come on. It's Ken Liu. It's from Saga Press. Pre-order it.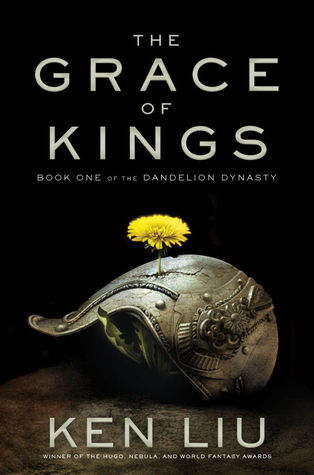 I'm a new reader of Aliette de Bodard, and a fan of her short fiction. THE HOUSE OF SHATTERED WINGS is set in an alt Paris full of witches and warlocks and Fallen Angels. Not usually my bag, but our story spins out in the aftermath of The Great Magicians' War, among haunted ruins and devastated lives, and de Bodard does some great stuff with war and its aftermath, who it touches, what it transforms, in her short fiction that I'm very interested to see explored here. PRE ORDER IT NOW.
A thriller from Genevieve Valentine, whose book MECHANIQUE was fabulously weird and heart wrenching. I still haven't read her most recent, THE GIRLS AT THE KINGFISHER CLUB, but I intend to get there. Valentine takes us to a near-future world in this one, rich with celebrity ambassadors and assassins who manipulate the media… so the only truth seekers left are the paparazzi. I anticipate that this one will be super smart, and oodles of fun. Get clicking.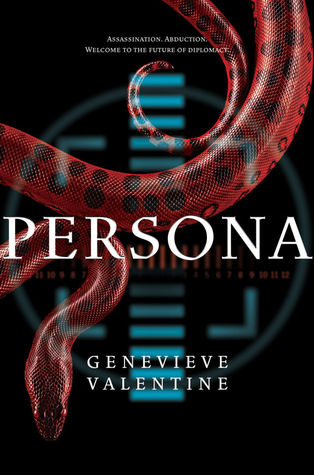 Folks know I loved MAPLECROFT, the creepy gothic horror novel about Lizzie Borden as an axe-wielding Cthulu hunter. Well, as with all fine things, Lizzie the badass monster hunter is back in CHAPELWOOD, which Priest calls a "witchy art-deco horror novel." Yes, please.
What, you think after putting 100 hours into this book just in the last three weeks, I wouldn't mention it? COME ON NOW WHO DO YOU THINK I AM? Lilia is back, bringing her badass self to the theater of an epic war because come on, what better to prepare you for war strategies than board games oh wait yeah there's a lot that could go wrong here… We've got chaos in three kingdoms, a powerless mage fighting for his enemy, a traitor at the heart of a vast conspiracy who finally shows her hand, and some long-dead folks summoned from a mountainous grave to fight a new battle…. Blah blah. FLESH EATING PLANTS, STAR MAGIC, AND THE END OF THE WORLD?