The GET TO WORK HURLEY podcast is a monthly rant about the hustle of making a living as a writer of All of the Things.
You can support this podcast each month as a Patron or make a one-time donation.
EPISODE 5: In this episode I chat with successful full-time writer who is "totally the SHIT on Amazon" Melissa F. Olson about author friendships. Melissa and I shatter the myth of competitive authors, share the story of how we met, talk about why writer friendships are so vital in this lonely profession, talk about how women writers in particular can indeed have it all – just not all at once! – and offer tips to both budding baby writers and established pros on how to cultivate author friendship. Listen below or on iTunes.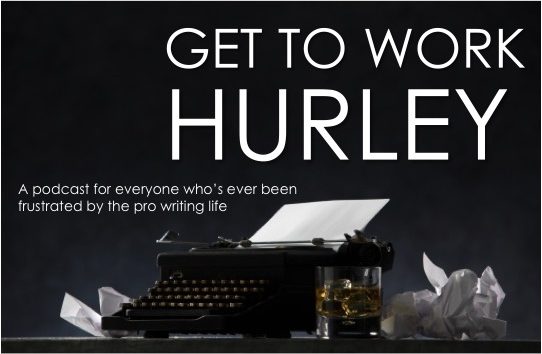 *Music credit. Remixed All Eyes and Teeth by Eaters. Attribution-NonCommercial-ShareAlikeLicense.