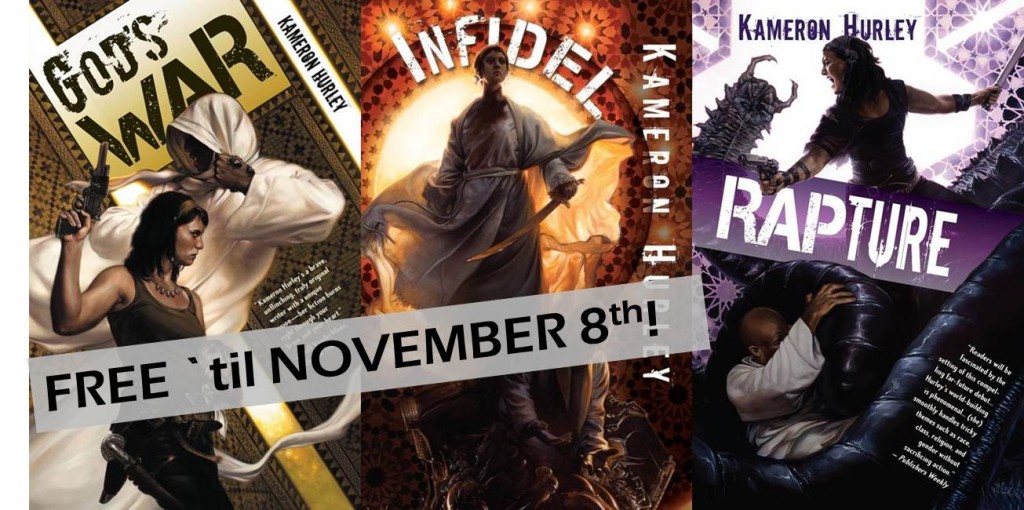 If you've been hungry to read GOD'S WAR and INFIDEL, but were just waiting for the right time – this is it.
In celebration of the release of RAPTURE, the final book in the trilogy, Night Shade is giving away totally FREE ecopies of BOTH GOD'S WAR and INFIDEL.
Yes. Both books.
Here's how to get yours:
Just send an email to Beldamegiveaway@nightshadebooks.com. Night Shade will shoot back an email to you with the info you need to download the files for GOD'S WAR and INFIDEL. Both Epub and Mobi files are available.
Free downloads are only available from November 1st to November 8th, 2012.
Don't miss it, folks.
(Oh, yeah… and if you like what you read? RAPTURE's out now!)