Tonight at 7pm I'm in conversation with spooky gore emperox Cassandra Khaw. We'll be discussing their latest novel, The All-Consuming World. This one was a little brutal even for me, which tells you something. I blurbed it thusly:
"This is Khaw at their most raw and unrestrained. Prepare for a wild ride."
I've also got some fresh fiction up! August's short story is "Judged." A snippet:
They shot the seven judges at half-past five in the evening against the wall of a gymnasium.

One of the judges was sick with pneumonia. Another had a bum leg. They tried to hold the one with the bum leg against the wall, but it was no use. When they fired she was hunched over, huffing into a red checkered handkerchief. Slushy drifts of snow clotted the gutters above. Water dripped onto the judges' robes.
I also recently read Delilah Dawson's upcoming novel, The Violence, which is another book with abuse trigger warnings all over. That said, I did really enjoy it, and blurbed it thusly:
"A compulsively readable fusion of domestic thriller and modern horror that shocks and surprises at every turn. Dawson deftly sketches a realistic and cathartic narrative of pandemic-era disaster suspense that exposes a complicated landscape of abuse, violence, awakening and empowerment that will be intimately familiar to readers from families coming to grips with intergenerational trauma. A must-read!"
Here at the homestead, the autumn garden cleanup continues. My long Labor Day weekend wasn't as productive on the writing front as I'd like, but plenty of gardening was done. I'm drinking less alcohol and overall paying a bit more attention to my health, most importantly through the addition of a cool new bit of tech: a continuous blood glucose monitor that gives me readings every five minutes. Game-changer for immune dysfunction like mine.
Enjoy a few snaps from around the garden. May they give you a moment's peace and tranquility, as they do for me: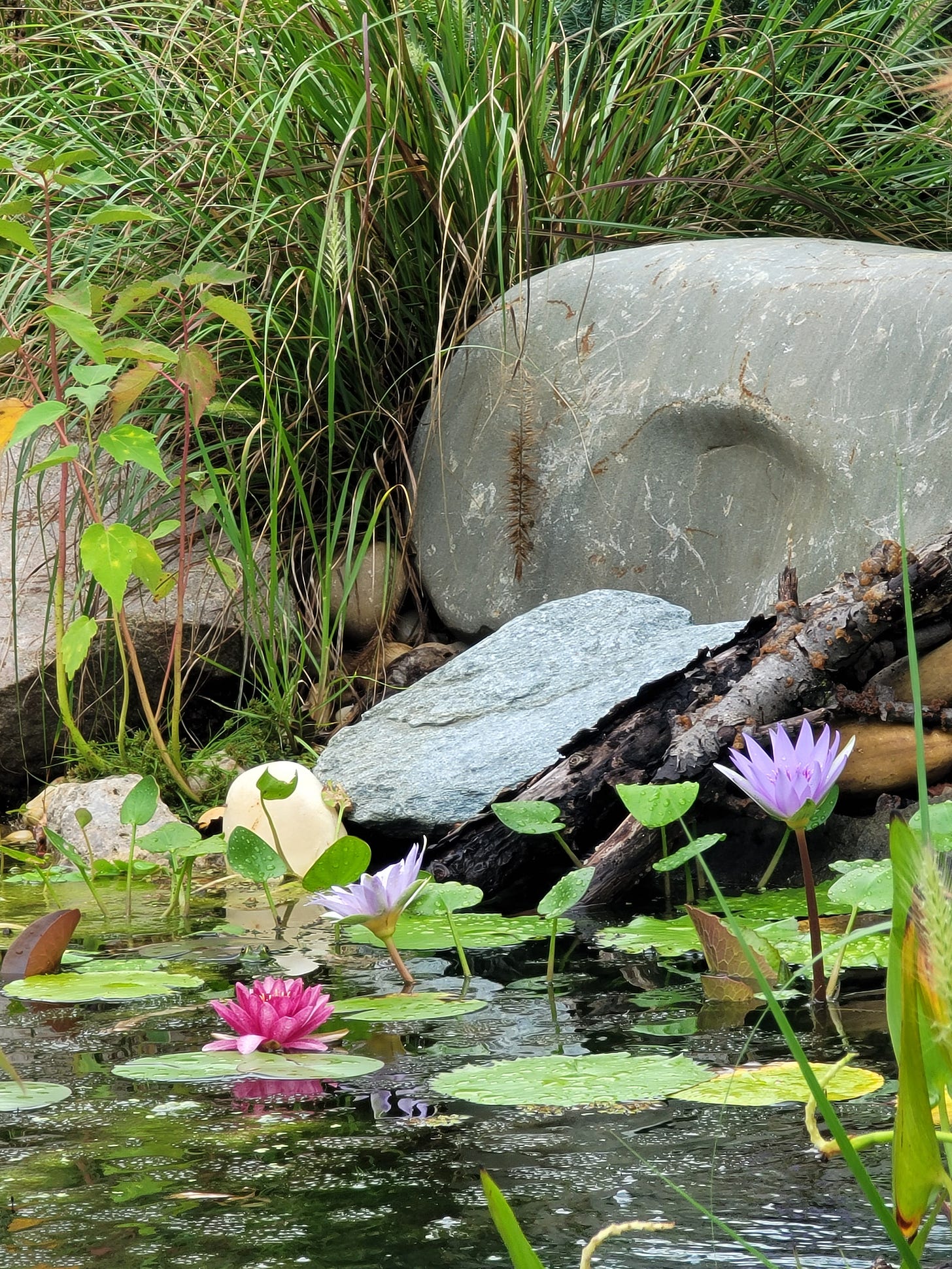 May you have a blissfully autumnal September.