Looking for a brand-spanking-new ARC filled with some of your favorite bloody assassins, government coups, city bombings, bug magic, boxing magicians, and mutant shapeshifters?
WHO ISN'T, REALLY?
Head on over to Twitter and RT this message to enter to win:  RT this message to enter to win an ARC of INFIDEL by @Kameronhurley
Winner drawn at 5pm EST. Good luck!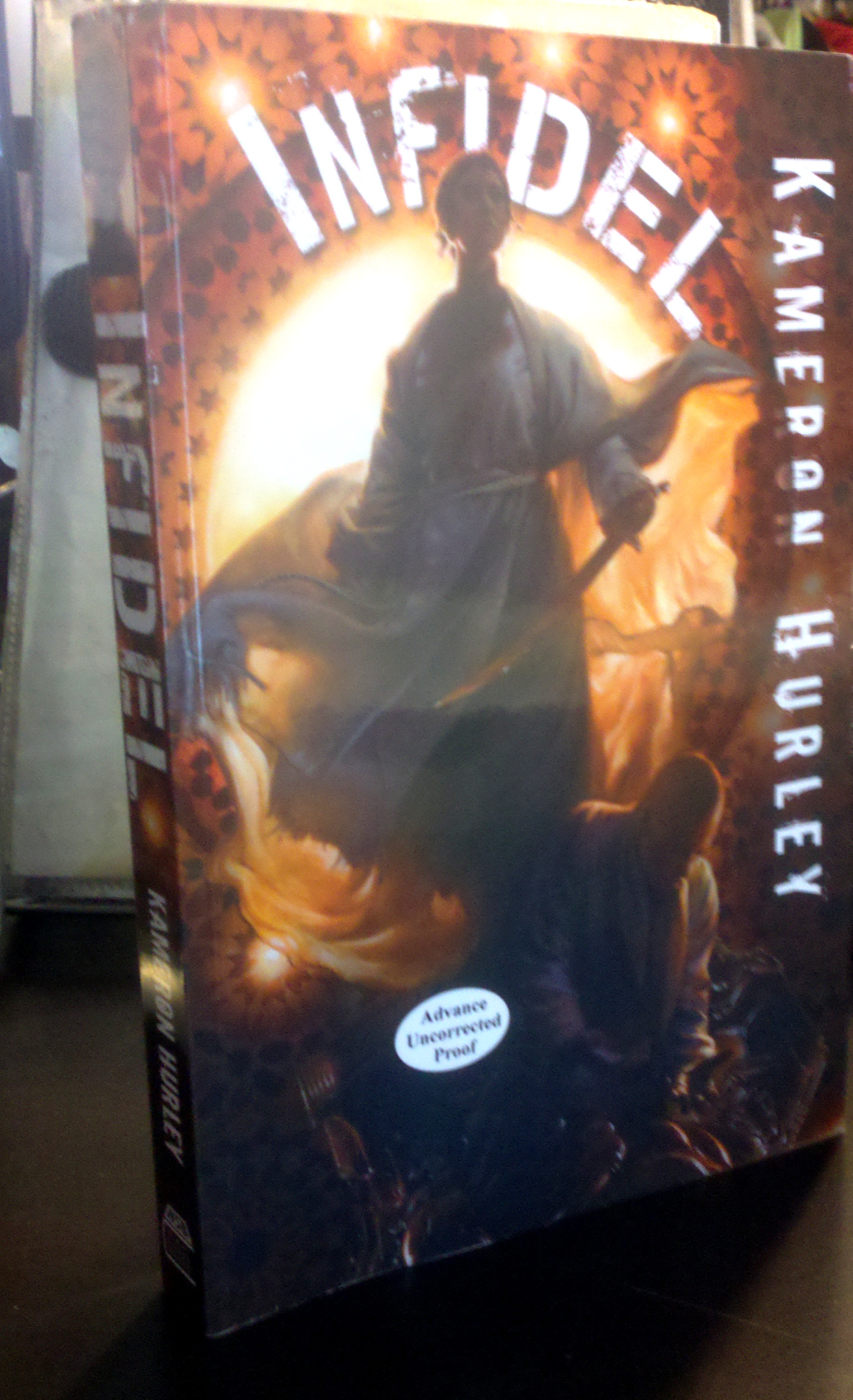 —————-
The only thing worse than war is revolution. Especially when you're already losing the war…
Nyx used to be a bel dame, a government-funded assassin with a talent for cutting off heads for cash. Now she's babysitting diplomats to make ends meet and longing for the days when killing was a lot more honorable.
When Nyx's former bel dame "sisters" lead a coup against the government that threatens to plunge the country into civil war, Nyx is tasked with bringing them in. The hunt takes Nyx and her inglorious team of mercenaries to one of the richest, most peaceful, and most contaminated places on the planet – a country wholly unprepared to host a battle waged by the world's deadliest assassins.
In a rotten nation of sweet-tongued politicians, giant bugs, and renegade shape shifters, Nyx will forge unlikely allies and rekindle old acquaintances. And the bodies she leaves scattered across the continent this time… may include her own.
Because no matter where you go or how far you run in this world, one thing is certain: the bloody bel dames will find you.
————–
Check out the teaser trailer. Sound too sweet to leave it to chance?  Pre-order one today! Copies start shipping in early October.