So, I have this little book about blood mages, satellite magic, flesh eating plants, and the end of the world  called… THE MIRROR EMPIRE.
In celebration of the massive launch of this massive new epic fantasy series, a bunch of folks have been kind enough to host me at their places over the next four weeks. If you're someone I owe content to, do take a look at the list below and forgive me if your post ends up getting sent the night before. It's going to be a wild ride!
Here's where you can find me:
Week of 8/18
8/19 "On Invisibility and Assumptions: Finding Distance in Writing About Chronic Illness" Hosted by SF Signal: Special Needs in Strange Worlds
8/21 "Gender, Family, Nookie: The Speculative Frontier" Hosted at Ladybusiness
8/22 "Tea, Bodies and Business: Remaking the Hero Archetype" Hosted by Escape Artists
Week of 8/25
8/25 "What We Didn't See: Power, Protest, Story"  Hosted by A Dribble of Ink
8/26 "My Favorite Bit: These Aren't Your Typical Ents" Hosted by Mary Robinette Kowal
8/26 Barnes & Noble Promo Begins! Find out How to Get EMPIRE ASCENDANT (book 2 of the Worldbreaker saga) FREE! Hosted here at kameronhurley.com
8/27  "Thundercats Ho: 5 Things I Learned When I Stopped Worrying About Genre" Hosted by SF Signal
8/28 "The Big Idea: When the Enemy's Face is Yours" Hosted by John Scalzi
8/28 "Forgotten Future: The Stories We're Missing" Hosted by Staffer's Book Review
8/28 "Building Fantastic Cultures: Beyond Dwarves and Elves" Hosted by Over the Effing Rainbow
8/29 "Creative Creatures: Not Your Typical Houseplants" Hosted by The Quillery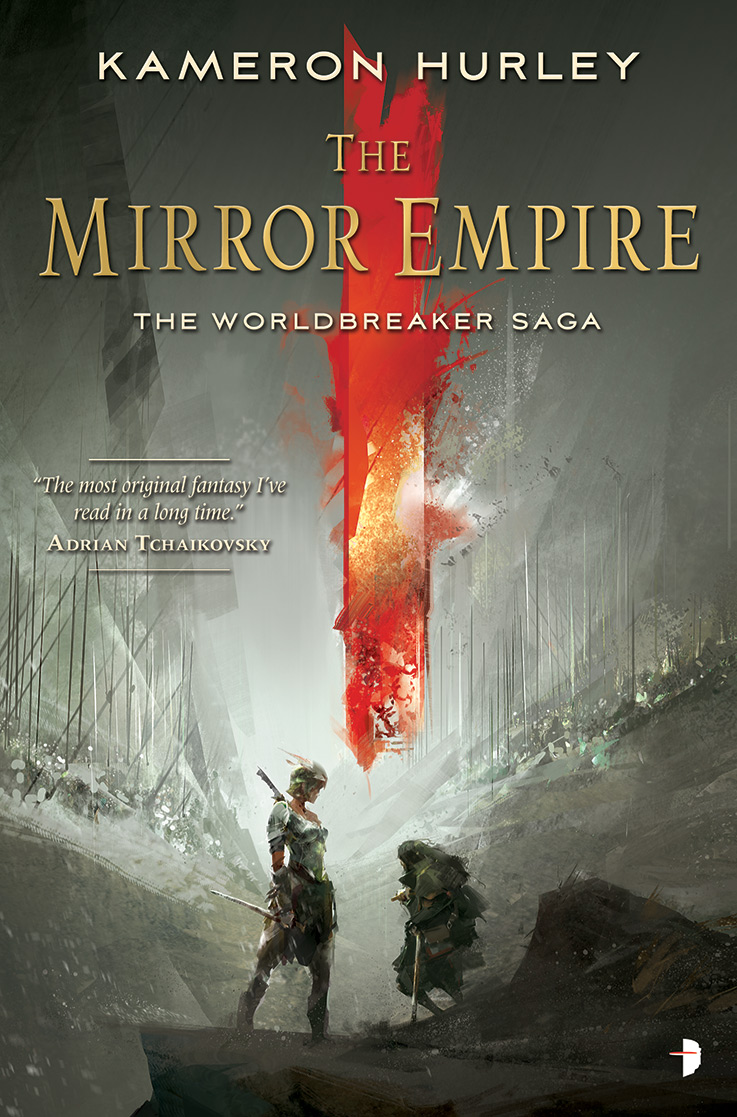 Week of 9/1
9/1  "Tough Cookies: On Dealing with Criticism" Hosted by the Waystone Owl Reviews
9/2 "Not My Country: 5 Things I Learned About Worldbuilding from Traveling Abroad" Hosted by Violin in a Void
9/2 "My Superpower" Hosted by Skiffy and Fanty
9/3 Interviewwith at Fantasy Faction
9/3 "Beyond He-Man and She-ra: Writing Non-Binary Characters"Hosted by D. Franklin
9/4 Reddit AMA! (UK release day)
9/4 "There is No Genre, Only Story" Hosted by SFF World 
Week of 9/8
9/8 "My Murder Board, Let Me Show You It: Plotting an Epic Fantasy" Hosted by Bristol Book Blog
9/9 "The Epic POV: How Many Characters is Too Many?" Hosted by Brian Staveley
9/9 "Drink Me: The Hotel Horror Story, and Where Ideas Come From" Hosted by Charlie Stross
9/10 "Anavha's Lament: Gender Expectations for Male Characters" Hosted by Matthew Scott Baker
9/10 "Surviving the Game: Writing as Business" Hosted by Chuck Wendig
9/11 "Do you LIKE the sun? The content Casino vs. the Long Game" Hosted by Charlie Stross
9/11 "Making the Familiar Extraordinary: 5 Tips for Creating Worlds We've Never Seen" Hosted by Books, Bones, Buffy
9/12 "Bug Magic & Satellite Mages: Writing Magic Systems that Stand Out" Hosted by Poisoned Rationality
Week of 9/15
9/15 "Deconstructing Raisa: How I Built the World of The Mirror Empire" Hosted by My Bookish Ways
9/16 "Why I Stopped Writing About White People" Hosted by Far Beyond Reality
9/17 "On Making People Care: Storytelling in Fiction vs Marketing" Hosted by A Fantastical Librarian
9/18 "The Writer Who Struggled to Read: On What Makes a Writer" Hosted by Barnes&Noble Book Blog
9/18 "Cultivating Wonder: Robert Jackson Bennett's City of Stairs" Hosted by Tor.com
9/19 "The Story Behind the Story: Mirroring an Empire" Hosted by Upcoming4Me
And then it's….
OFF TO THE HERMITAGE for me!
(i.e. writing EMPIRE ASCENDANT)