I'm supposed to be hip-deep in writing content for other spaces right now, but I wanted to say a little bit about the role of editors in this whole push we're seeing for more diverse books, especially after that wild Hugo weekend. I will likely have a little more to say about that later, too. But for now, here are my thoughts on the role of editors in building a brighter future for SFF.
I was on a panel at Readercon about masculinity in fiction, which was nearly derailed when one of the male editors on the panel said he really wanted to get more diverse work, but no one was sending it to him. Another editor on the panel pointed out that if you want diverse work, you need to go out and find it. That's your job as an editor. You don't just sit there reading slush – you actively go out and solicit stories from people, and you put your desire for diverse work in your submission guidelines.
It's no secret that there are magazines I stopped submitting to over the years. Analog I never bothered with, but for years I submitted to The Magazine of Fantasy and Science Fiction, in vain. The only venue publishing work like mine, back when I was actively submitting a lot of short stories, was Strange Horizons, and that's where I made some of my most memorable story sales (The Women of Our Occupation, Genderbending at the Madhattered). No one else grokked them.
I turned to writing novels, primarily, after that, until very recently, when Anne C. Perry and Jared Shurin approached me for a story for their anthology The Lowest Heaven. I wrote a really fucking weird story for them, Enyo-Enyo, which I honestly don't think I'd have thought I could get away with anywhere else. Yet it has since been reprinted in Lightspeed Magazine and the upcoming Mammoth Book of SF Stories by Women.
So, clearly, I don't write the shittiest, most unpublishable stories anymore.
But there are places I'm still not going to send them. Because those venues are, to my memory, if not actively hostile to work like mine, then simply not friendly to it.
It turns out I didn't go to Aidan Moher at A Dribble of Ink and say, "Hey, I want to write this thing about llamas." I didn't know much about A Dribble of Ink or Aidan, so had no idea he'd be open to such a thing (there are still editors out there actively hostile to what I write. You don't know which are which, all the time). Nobody really knew who I was, much, either. And Aidan's blog got way more traffic than mine. It would never have occurred to me to ask. It was Aidan who came to me after reading something I'd said in a comments section somewhere – Justin Landon's blog, maybe? – about women in combat. My MA is in the history of resistance movements in Southern Africa, in particular women's role in same, and I more or less sometimes know what I'm talking about.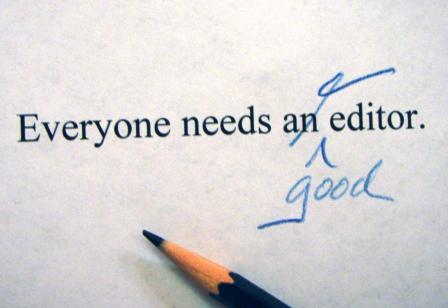 It was Aidan who came to me and asked for a post about women in combat, and the reality that women have been part of every fighting force. And though yes, it was ultimately me who wrote about llamas without hitting people over the head with terms like "feminist" and "cis-gendered" and "patriarchy" this post would not have been written if Aidan hadn't asked for it.
This is what I mean when I say that building a better future, or a more inclusive genre, isn't just about writers writing better, more inclusive stuff. It's about everyone at every level of the industry actively going out and requesting and looking for work from more diverse writers, on more diverse topics. Aidan has done a great job of this at A Dribble of Ink, in particular the last couple of years, highlighting work from more diverse artists and requesting work from a variety of writers. I also think it's no coincidence that Lightspeed Magazine finally won its first Hugo the same year it's Women Destroy Science Fiction issue came out. Christie Yant actively pursued women writers for that issue who had never considered writing science fiction (I'm trying to remember who it was who had the story about insisting, again and again, to Christie that she didn't write SF and how Christie came back again and again insisting she could [I've been told it was Amal El-Mohtar]. The story would not have been written if not for the editor asking for it).
Now, of course, there are all sorts of venues I could send fiction to and feel like they understood what I was doing: Lightspeed, Beneath Ceaseless Skies, Clarkesworld, Strange Horizons, Gigantosaurus, Tor.com, Apex Magazine. And if you asked every one of those editors if they just sat back and waited for diverse and wonderful stories to come in, I suspect they would laugh and say that no, they actively look for new writers, invite writers to submit, and have welcoming, inclusive guidelines. It's not an editor's job to just read slush. It's an editor's job to get a little dirty sometimes, forge out into the world, and haul the best stuff back in.
Ten years ago, people talked a lot about how the old SFF magazines were dying: Analog, Asimov's and The Magazine of Fantasy and Science Fiction were publishing a lot of same old stories for the same graying audience. They just weren't bringing in new readers. And though circulation will never be what it was, I see a far healthier short fiction market than there has been in some time now with the proliferation of online magazines, which are getting funding through all sorts of innovative sources.
I've been telling SFF to adapt or die for some time. Many of us have. We don't want to see science fiction and fantasy die. But it had become a monolithic dinosaur, always looking back and back and back, full of nostalgia. There is a place for nostalgia, I know. But nostalgia does not bring in new readers. It doesn't get people excited. It doesn't build a future to anywhere.
Building the future of the genre isn't just all us writers out here typing. I've been typing for a long time (admittedly, I'm better at it than I was, I know). What we need are the folks curating work to actively go out and find it, and let us know they're open to it, and they want to build the future with us, too.