I recently read this piece by Judith Tarr reflecting on how the publishing world has changed since the 1980s, when writing a book a year was nice, but don't let a publisher know you can write faster than that….
I'm often gobsmacked by how much my peers churn out every year. It's an astonishing output, and I always feel like I'm scrambling to keep up with the book a year pace, and maybe that means there's something wrong with me and I'm not going to be able to hack this. I also know I'm not the only one to feel the pressure, or the burnout, or the grind. It can be mind-numbing that this thing that used to bring you so much joy now comes with outrageous deadlines (think: 24 hours to review a copyedited manuscript) and expectations ("You did two books last year. Can you squeeze out three this year, and four novellas?").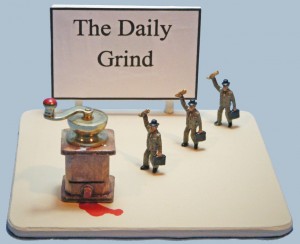 Two books a year isn't an uncommon thing from pro writers these days, and that's often, as Tarr notes, from sheer necessity. At a solid 20k a book, you have to put out two a year just to maintain a middling salary. And at 10-15k a book (far more common), you need to do three a year – or have a rich partner – to pull in a middle income.
But what struck me as especially interesting was how much the lack of data twenty or thirty years ago worked in authors' favor. There's still this loosey-goosey "don't talk about your sales numbers" taboo among writers that I could never understand. Why wouldn't I talk about my numbers? Anybody can go to Bookscan – any publisher or any individual willing to pay for an account, or have a friend run a book through their account – and see 50-75% of my sales. In fact, because Bookscan *underreports* my sales, it actually behooves me to share my *actual* sales publicly. That's always how I saw it.
Yet, twenty years ago this data wasn't nearly as easy to come by. You could be an author with a ton of "buzz" or critical acclaim and nobody could verify your numbers – or it would take a lot of trouble to do so. Sure, you might have a general idea, but as I've learned, buzz does not always equal massive sales. And having critics and reviewers love your book isn't the same has having a mass of readers love your work. I imagine that if I lived in a world where few people had access to Bookscan, I'd be hiding my numbers as much as anybody. But these days?
These days, it doesn't bother me at all. In fact, it bothers me less to talk about numbers – whether books sold or advances – than it does to talk about output. Tarr talks about writers who must churn out "thousands of words a day" like that's an abomination. And all I could think when I read that was, "Well, yes, if you want to write a book a year, you'd best be doing 1500-3000 words a day, several days a week." In fact, when I'm on deadline and really crunching with a book, I do 5-7,000 words a day. Glut writing is how I get things done – glut followed by long fallow periods where I figure out what I just did and where I need to go next. If I could ever get to that magic "3000 words a day, every day" thing I could write 2 books a year and be awesome. But creating the sorts of worlds I do eats a lot of head space. And then it becomes grind. Grind like day job grind. I'm not sure that's what I'm looking for in my life right now.
When I look at my career, my immediate goal is simply to become a better storyteller with every book. It'd be great if that resulted in greater sales with every book, but let's be real – good books don't always sell. Good books aren't always found. And what I consider to be a good book isn't what other folks consider a good book. There's a matter of taste.
My frustration right now is simply my output, because unlike numbers, or reader taste, I have some control over the output. I'm half-horrified and half-reassured that I'm not totally nuts for thinking the output expected of novel writers today is grinding, and the sparkling frustration and insanity I often see in the eyes of peers is, in fact, as justified as I suspect. I don't know that there's anything to do to fix that – I only take comfort in the knowledge that I'm not totally nuts.