I read this piece from Lauren DeStafano today about anxiety, and specifically how the challenges of managing anxiety are compounded by the demands of being an author. Though the whole piece is very good, this bit in particular stood out for me:
"…there is a lot of pressure to be normal, and, as an author, to be what readers expect. During Wither's launch week, when faced with more reading and signing events than I was able to handle, I broke into tears and told my agent, "My job is to be a writer." To which she firmly replied, "No. Your job is to be a published author.""
When I talk with other writers, many of us have the same lament: "I just want to write books. I got into this to write books. Why do I have to do all these others things? The marketing, the signings, the online engagement, the contract negotiations, the angry fan letters, the reviews…."
The quote above really dug at the heart of this issue, for me. I wanted to be a writer forever. Because I wanted to write. But when you go over the line from being a "writer" – someone who writes – to being a public author, a lot of things change. There are more expectations. Sure, you can choose to just keep on writing, and put stuff out there for free, and not get muddied up in the business, or marketing, or appearances, and that's a valid choice. Some days I wonder if I'd be saner if I did that.
But at some point you need to make a conscious choice, if you want to be a pro at this.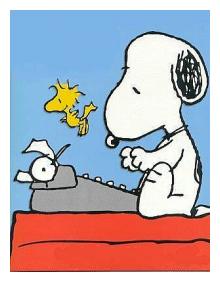 You need to decide you don't just want to be a writer. You want to make money at it. You want to be published. You want to be part of the fan and literary communities. You're all-in.
Some days, like today, I really hate this. I've had a lot of people asking already when my next book is coming out, and who will be publishing it, and can they get a copy yet? And I stare at the last 250 pages of this damn book that I need to rewrite, and I won't lie – sometimes I really hate and resent it. I feel really behind my peers who came out with books about the same time I did, and are already on books 5 or 6 or 8.
Some days I'll get guest blog post requests, or interview requests, and I'll be really thrilled and happy. Other times I get them and I'm like, "I'm not sure I can do one more of these. I don't think I have it in me." But I suck it up – nearly every time – and I knuckle down, and I do them whenever I can. I tag fan mail so that even if I don't respond right away, I don't *not* respond to it. I make sure I get to it, even if I'm dragging my feet as it happens. Sometimes, though, there are unread messages on my FB fan page, and I just try to ignore them for a little while. Sometimes there are comment threads I just can't stand to read, or reviews I'm just not going to subject myself to, or rants that just aren't worth the spoons to respond to.
These are all great "problems" to have. If you'd have told me five years ago that sometimes getting a reader request might exhaust me some days, I'd have laughed. Who wouldn't want that problem? I love connecting with readers. How awesome is it that people read your work?
But what DeStefano touches on here is the cost sometimes associated with pushing oneself beyond an established comfort zone. I'm never going to be somebody doing a dozen cons a year. I enjoy traveling, and connecting with folks, but I'll be the first to say that I have to work myself up to appearances. I prepare for them. I go through possible scenerios and conversations in my head. Appearances, even just hanging out at the bar at a con, take a toll on introverted and socially anxious folks. And you have to do a cost/benefit. Is it worth the cost? Does it take more away from your writing than it gives back?
I've grumbled about these particular costs associated with the writing life before, but for some reason, framing it this way was eye-opening, for me. Sure, I can be a writer. I was a writer for 17 years before I published my first book. I sat around and I wrote. I didn't connect so much with other writers. I didn't really have readers. Nobody asked for interviews or guest blog posts or even thirty seconds of my time.
But when I was a writer, I was not an author. I had not made that choice yet. And as I look at the line up of things I need to get finished today– and the pages I need to grind through over the next few weeks – I realize that I made the conscious choice to be here, and not there, some time ago.
I went all-in.