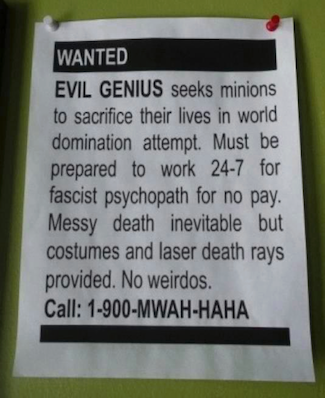 UPDATE: Due to the overwhelming response, I'm not longer accepting applications while I sort through emails. Thank you!
I've been putting off my growing need for an assistant for a long time, mainly due to money issues, but with more freelancing work coming in and a desperate desire to finish this next book so ya'll will actually see a new book from me before 2020, I'm sucking it up and putting out the call for an assistant.
Initial work will be updating the wiki for my current series (it will look a lot like the one for my last series). Because you'll likely be handling the rough draft of said work to cross reference things, I'll ask you to sign a basic non-disclosure agreement (fancy!). Later, this may turn into inserting line edits into manuscripts, organizing worldbuilding notes and possible research. I do an incredible number of revisions.
Details and requirements:
Working remotely is fine, though my preference is for somebody in a time zone no more than 4 hours +/- Eastern Standard Time.
As I'll be trusting folks with work-in-progress, I'll need character/work references. If you're young-ish (must be at least 18), I'll take references from teachers/academic pros. You should also really, really like writing/reading fiction, especially epic fantasy. You will be hip deep in a lot of worldbuilding, for which I apologize in advance. Bonus if you're already familiar with my last series and didn't hate it.
Skills required: familiarity with wikis, including tagging, formatting and linking content. Strong writing skills and attention to detail a must.
Pay is $15-17 an hour, paid via Paypal. At this time, I don't see it being more than a couple hours a week, but that could vary based on potential contracts and deadlines.
My next series will be just as wiki-heavy as the one I'm working on now. So, if we hit it off, this could become a regular gig.
If you're interested, please email me at: <<>> with a couple paragraphs about why you think you'd be a great fit.
Thank you so much for your help!