The GET TO WORK HURLEY podcast is a monthly rant about the hustle of making a living as a writer of All of the Things.
You can support this podcast each month as a Patron or make a one-time donation.
EPISODE FOUR: In this episode I chat with my agent, Hannah Bowman, about the daunting task of story structure. We answer Twitter questions, talk about why opera fans are great at writing synopses, and I admonish her for spoiling all of your favorite shows. Listen below or on iTunes.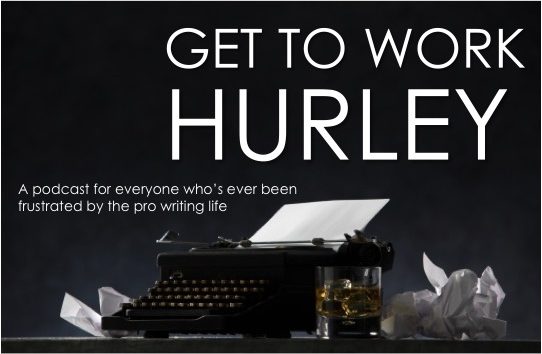 *Music credit. Remixed All Eyes and Teeth by Eaters. Attribution-NonCommercial-ShareAlikeLicense.