My article, "Making Excuses for Science Fiction" is in the December edition of Locus Magazine, now available for your reading pleasure (for those who haven't bought a digital copy yet).
"Telling people who don't read science fiction and fantasy that I write it is still awkward. My mom used to tell people I wrote "novels like Stephen King," even though I can't watch a movie more supernaturally terrifying than Ghostbusters without enduring fierce nightmares, insomnia, and night sweats. I prefer corporeal, knife-wielding villains I can hit in the face.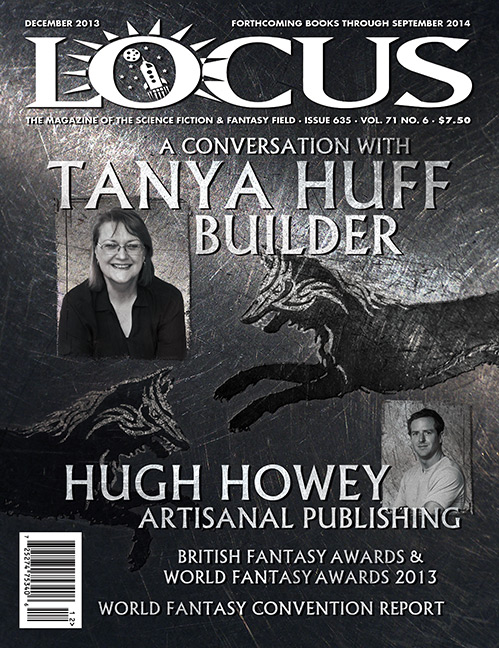 But as a kid, I let it slide. I didn't want the attention anyway. I felt incredibly embarrassed that I was writing about fake rebellions in made-up countries while my friends were studying to be architects. They were going to build real, adult things. I was going to write about trolls' hair and dragons' gold.
When I published my first novel twenty years later, I found myself faced with the same challenge: how do I talk about this book to people whose entire conception of science fiction and fantasy are built around Star Wars and The Hobbit? How do I convince folks that stories about the dissolution of a marriage in Montreal in 2155 are just as serious an endeavor as writing about the dissolution of a marriage in Montreal 1955?
Friends and family happily clamored to buy my first book, but only a thin sliver actually read it. In conversation with other writers, I found this was not an uncommon thing. Folks love to support you. But reading books they don't consider "serious" or which are presented as intimidating in style or tone is another matter…"