Today ends the 5-week whirlwind that was the dedicated promotion period I gave over to THE MIRROR EMPIRE.
How am I still standing?
Well, I didn't give myself much choice.
There was no possibility of failure, here.
In about five weeks I did:
9 podcasts
5 radio gigs
4 blog/magazine interviews
2 events
1 web TV appearance
Now I have no interest in speaking to any humans for at least three months. Which is a good thing because the sequel to THE MIRROR EMPIRE, EMPIRE ASCENDANT, is due in February. That's a pretty hard date at this point because I have other things in the hopper that will be due after that, which I hope to be able to announce before the end of the year. With things at my publisher still up in the air, there are some things undecided, but it turns out that a couple of Hugo wins and really strong sales for MIRROR EMPIRE have opened up a lot more opportunities for me, which is fantastic.
So hopefully more on that later.
Aside from announcements and sharing of various things I've already recorded during this period, I plan to have a pretty low profile online until the end of the year, too. I'll be checking Twitter twice a day on weekdays to make sure nothing explodes, but if you have a request that's urgent, I recommend contacting publicity@kameronhurley.com to get what you need sorted.
Updates (or, non-updates) on Subjects Frequently Asked About
Audio Book
Tonight I'll be recording pronunciations for the audio book of THE MIRROR EMPIRE. I've approved a narrator, so that's in the works. I hope to announce that release in a few weeks.
Foreign Rights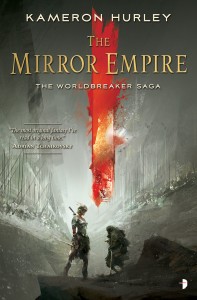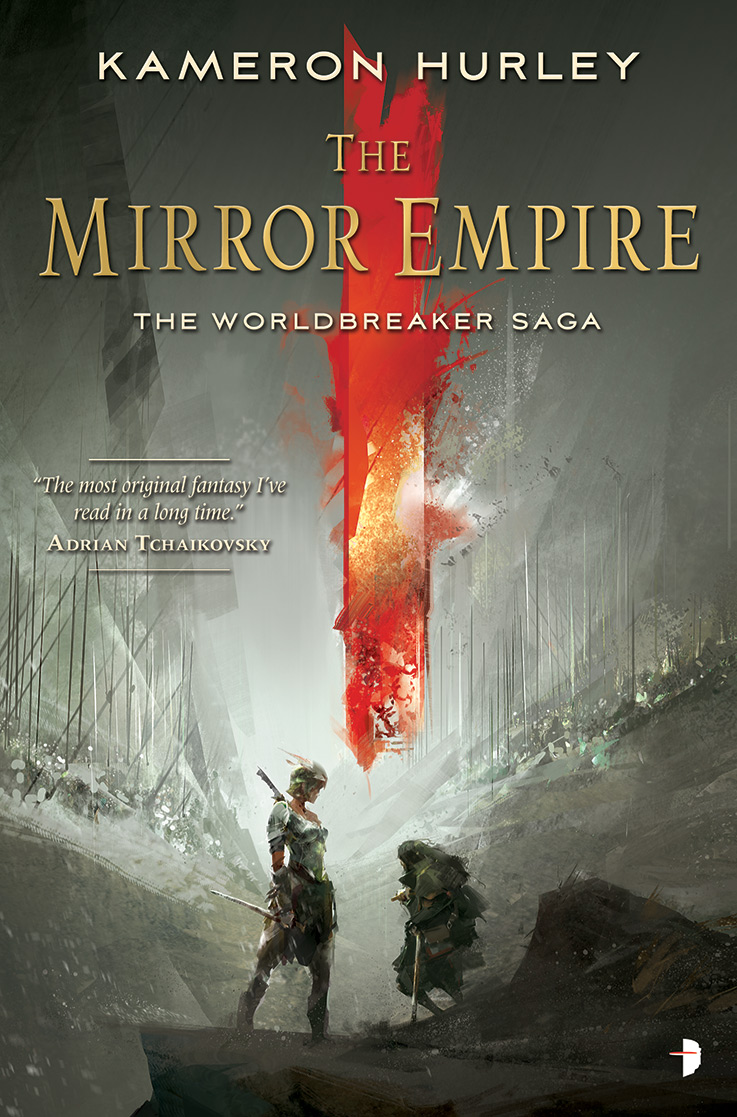 Lots of interest, hoping something comes of some of them. Again, with things in flux at my publisher, I'm not holding my breath on any of this.
Google Play/iBooks Availability
Yes, well, nobody is perfect. See the publisher-in-flux note above.
Indie Book Store/Amazon Availability for Print Books
Yes, we already need a reprint! (yay) There will be slight delay. (boo!) Details here. 
Worldbreaker 3 Release Date
See publisher-in-flux note above. Hoping to have news about that soon, but again: you'll get blue in the face holding your breath. Patience, grasshoppers.
What is your next project?
See notes above about pending announcements. Much of publishing is "hurry up and wait."
Story of my life.
As ever: Keep buying books! Keep talking about the books! Keep sharing them! This ensures I get to write more books…. and you get to read them.
It's a win-win.