It's amazing how much you get done when you're not on social media.
Here's what's been happening.
STORY SALE
I have a new short story in Jonathan Strahan's upcoming Meeting Infinity anthology, which has a fabulous Table of Contents. The story is called "Body Politic" and it's dark and weird, as you'd expect from me. You can order that one now. It comes out in December (I'm sometimes asked if I get royalties on anthologies. YES. Buy away!)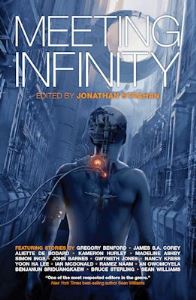 WORKSHOP
I've been accepted to the Launchpad Astronomy Workshop at the University of Wyoming in Laramie, WY. I've known some writers who've gone to this workshop, which concentrates on teaching modern astronomy science to fiction writers, and they raved about how wonderful it was. As I'm currently working on a space opera and I've got a near-future SF thriller on the horizon here (and my Mirror books are based on, you know… "satellite" magic), this looked like a great time to go. The awesome part about doing this over another convention is that room and board is paid – all I needed to do was pay to get myself there. DONE. It's June 1-7th, which means I'll be flying straight from BookCon/BEA to Wyoming.
BOOKS READ
Other things I did include… reading books! I normally read 6-8 books a year, and I managed to plow through that number in just a few weeks here, which tells you a lot about where all my reading time is going. Here are the books I read, all of which I enjoyed:
I'll have a more detailed book post up later with mini-reviews, reactions to these, as there is flailing and screaming involved about how much you should read many of these.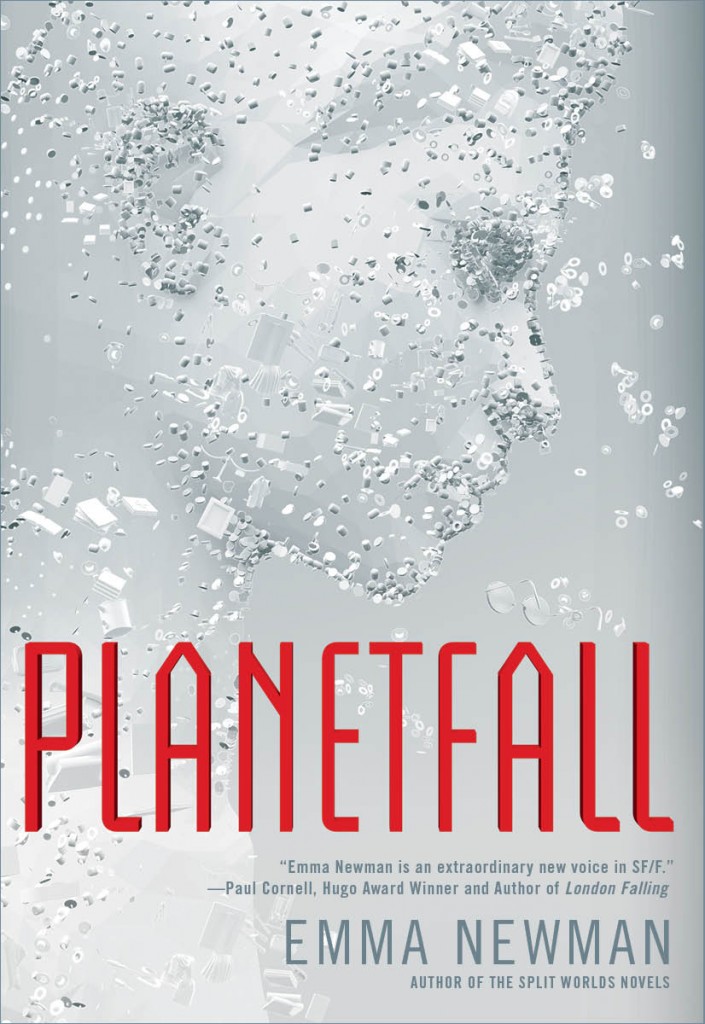 WEBSITE UPDATE
The home page is a little cleaner, and I've updated some of the sections. Note that the tip jar and newsletter links are still live. My next project when we have some $$$ we aren't sending to our lawyer (ha ha SOMEDAY) is to create an e-commerce store here off the main site so you can buy books directly from me. I get books at an author discount, and buy them for convention season; any leftovers will just sit around if I don't sell them! I had some trouble trying to do that myself, and was bailed out by Jeremy Tolbert, who you should all contact if you need any website work done.
OTHER MEDIA CONSUMED
I've now watched The Unbreakable Kimmy Schmidt three times. Yes, three times. I forgave more of its faults the second time around, and got more of the jokes the third time around. My only regret is that I can't watch it again for the first time. It's a really brilliant show that does so many phenomenal things with dark humor that I love it more and more every time I watch it.
Speaking of dark, I'm also moving through Season 3 of Spartacus, which I plan to do a full, in-depth post about once I finish the whole series. There's a lot of chewy stuff here running concurrently with all that blood and sand (start with episode three. Just skip those first two episodes. I did this on recommendation of a friend, and it was well worth it).
I also saw Jupiter Ascending which… also deserves its own post. I don't know that I've seen a heroine with that little agency in quite some time (at least Neo had to CHOOSE the red or blue pill). I have lots to say about this hot mess of a movie, but it was worth the $3 at the second-run theater just for the "I've always loved dogs" line, which makes you just want to squeeze Mila Kunis to pieces it is so perfect. Feminist film, though? No, friends. No. I'll have more to say later.
BOOK PROGRESS
I'm about a third of the way through writing THE STARS ARE LEGION, which is due in October, so I'm feeling pretty good about that. I've taken a break on it this week and started doing line edits on the first third to see what I'm missing. I also made some strides on a shortish story called "The Plague Givers" and sent out another story to make the rounds at the magazines (I've had a tough time finding a good fit for this one). Next week I'll have some more info on how you can help support the writing of even more short fiction. But for now, that's what's in the kitty.
 MAILING LIST
The second issue of my mailing list is going out today, with some more updates and a chance for folks to win a big old bundle of books, not just my titles, but a ton of Advance Reader Copies I've got that need new homes. Be sure to sign up here before noon EST today to get today's newsletter.
SOCIAL MEDIA DRAMA
Overall, it was nice to stay out of the online drama for a couple weeks, and I realize that I need to stay out of it more if I want to get any work done. It's exhausting to feel like you need to comment on Every. Single. Thing. or you are THE EVIL MAN SYSTEM PATRIARCHY. The reality is that I only have so many spoons, and burning them up in online shitstorms is an insidious way of ensuring that I create less work. You hear that a lot, really, that for folks in marginalized groups, you're called to task so often just to justify your existence that it takes away all of your energy for doing the work you're actually here to do. As somebody with, quite likely, less time than a lot of other folks, I need to pick and choose where I spend my time. No one will remember my snarky reply to some asswaffle on Twitter who thinks women shouldn't be allowed to vote, but they'll carry the books around with them. The books will last. The stories matter.
So plan to see me be a little more strategic in the time I'm spending on various platforms. I have recently started an instagram account, which is, so far, a pretty low-energy social platform for me that doesn't dissolve into rage fests. Plan to see me there a bit more, and perhaps on Twitter a bit less.
IN CONCLUSION
Overall, it was a fabulous social media vacation, and I hope that some of the habits I cultivated – like reading more books – stick a little bit more here as I move forward in 2015, the year I Write All The Things.