A lot of people think I'm invincible.
Oh, certainly, one gets a reputation in certain circles. Reputation can be great. Fewer people fuck with me. Folks know I'm not afraid to post about or call out bad behavior in person. That's nice.
But for writers coming up behind me, seeing me writing three books a year while holding down a day job, getting nominated for awards, and having an increasing sales record can give folks false ideas about how one manages to have a career like this. We look at super star writers and we think it must all be easy for them (I certainly do), and that if it isn't easy for us, that we're doing something wrong (I always think I'm doing it wrong).
That's why I wrote this column for Locus Magazine this month.
I'm here to tell you that it isn't easy. Oh, sure, I wouldn't want to be doing anything else. But let's not pretend that I spend all day at the beach, type out 500 words a day, and spend the evening in the pub snarking at people on Twitter. Instead, I get up a little after 5 a.m., give my big dog with the torn ACLs his meds, take my first dog out while his meds kick in, come back to take him out (I now have to loop a blanket under his rear end to get him down the steps), feed him, make myself breakfast, check email and Twitter, review contracts, revise stories, and then drive to work at 8 a.m. I work until 5 p.m. writing blog posts (about 15 a week) and running reports for clients, come home, open up my whisky advent calendar for the day, watch a show with my spouse while we have dinner, and spend the evening reading or revising something. Saturdays are dedicated writing days, where I'm up at 7:30 a.m. and at the coffee shop between 9 and 10 a.m. I try to work until at least 2-3 p.m., sometimes longer if I'm on deadline. If on deadline, this is how I spend my Sundays, too.
The reality is that keeping up that level of constant work can wear on you. Sure, I'm not working in a coal mine; it's not physical labor. But it requires a lot of brain work, discipline, and dedication. And the truth is that even though I know better, I've been spending the last four years at a high burn, waiting for the "big hit" book. I've been grinding hard, thinking that surely this book, this next book, will be the break-out book.
The reality is  – as any old school World of Warcraft player will tell you – grinding for that long can be counte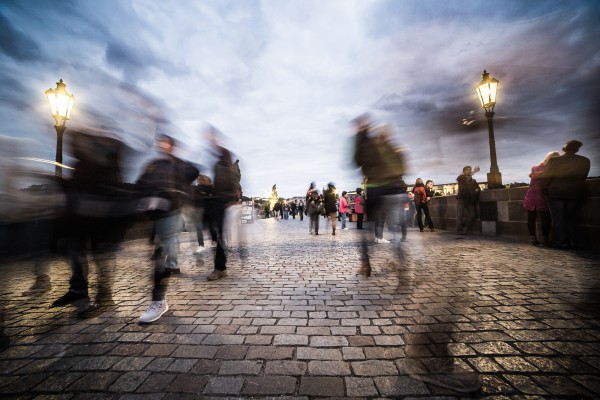 r-productive. You stop enjoying the work, the game, in your quest to level up. That's a terrible shame, because writing can be a super fun game. Worse, because writing is basically my life, it means grinding for your whole life, and you can't sustain that level of grind for very long without something breaking. I wanted to be honest about this, and about what we sacrifice sometimes when we forget that we're human, and fallible.
Note that – though I spoke about anxiety issues back in July – I waited quite a while to make a post about having to go on medication for it. I started meds in October, right before Empire Ascendant came out, but I still had one more book draft to complete before the end of the year, and I didn't want to be open (beyond a few vague tweets) about this until I'd turned in that book (or a VERY rough draft of it). I've cautioned writers before in being too open about their physical or mental health when things are bad. I've heard from a lot of writers (including the late Jay Lake) about how people stopped offering them opportunities on the assumption that they were unable or would be unwilling to tackle them. I didn't want people to count me out, but I had to wait until I knew I was already better before noting that, you know, back in July I was a fucking nut and yeah, no, it just kept getting worse. This summer was pretty bad. But I had so much work to do by year's end that I didn't want to share that with anyone. I'd also hazard a guess that I'd have missed out on some opportunities that came in later in the year if I'd have been too open about just how fucking crazy things were.
Your mileage may vary, but I'd heard of too many writers burned by this. I hedged my bets and wrote the Locus post back in October knowing it would go live in December after I was sane and functioning again.
Right before I headed into that appointment, I found myself drinking two bottles of whiskey in 6 days, which is pretty fucking extreme for me. Sure, I like whisky, but a bottle every month or two is about my speed. The anxiety had gotten so bad that I was self-medicating. And I knew, having watched a lot of family members headed down that route, where the end of that road lay if I didn't get some help.
At any rate, the other good news about being on drugs is that it's also alleviated my yearly seasonal depression, too, which means I'm way more productive here in December than I've ever been during any other December (barring time spent in South Africa, when the seasons were reversed, of course).  Like many people, I feared that taking medication would actually make me feel medicated and fuzzy. Instead, I just feel… normal. I knew it was starting to work when I spontaneously started singing along to a song on the radio a few weeks into the regime. I have been so tightly bottled up that moments of joy had been utterly elusive. Every ounce of energy I had was just going into trying to keep up the bare minimum of acceptable sanity.
When I hit a health insurance snafu that I had to deal with a few weeks ago I just shrugged and told my spouse, "Well, I guess I'll have to deal with it," instead of freaking out and going upstairs to lie down and have a panic attack. You can't deal with life when you're having panic attacks, or trying hard not to have panic attacks. Now I can actually deal with life, instead of freaking out about it. And let me tell you: there's a lot of shit in life that needs to be dealt with.
All this said, and as much as I want to encourage others to take care of themselves, it also struck me how much of a privilege mental health is. The reality is that even with insurance, the costs of monthly meds on top of the actual drugs I need to stay alive is not very cheap. If I'd done this ten years ago, it would have been seriously financially difficult. Not to mention getting the time off to go to appointments, and actually getting in to see a doctor (I had to wait three months! Fuck). I've harped on our broken healthcare industry before, but if we want to have a sane and compassionate society, we must have equal access to care for people no matter their financial situation, and that's still not possible in this country. It's no wonder so many with anxiety just pick up cheap liquor instead.
No matter where you're at right now in the writing grind, I just want to return to this: we're not all invincible here. We're not perfect. A lot of us struggle with bullshit. Please don't look out at the people you see in life who seem successful and think that you're somehow broken because you struggle. There is a lot of bullshit going on behind the scenes that we don't or can't talk about. For every writer you see who says something publicly there are hundreds more who don't. You take care of you.